Intex Aqua Selfie front camera review
Focusing on the growing demand for budget smartphones in India, Intex is bringing a range of competitively-priced devices to that market. Featuring a 1.3-GHz quad-core Spreadtrum SC9832A chipset and 16GB internal memory, the Intex Aqua Selfie specifically targets selfie enthusiasts, making it an ideal candidate for testing under our new front camera protocol.
The front camera features a fairly small, low-resolution 1/5-inch 5Mp sensor with 1.12µm pixel pitch, coupled to a fixed-focus f/2.4 aperture lens. That's a lower specification than you'd typically find on higher-priced smartphones, which now commonly boast physically larger and higher-resolution sensors and brighter lenses, so it will be interesting to see how the Intex device fares under our testing.
Key front camera specifications:
5Mp resolution
1/5-inch sensor with 1.12µm pixel pitch
26mm, f/2.4 aperture, fixed-focus lens
LED flash
720p vide
Test summary
Achieving an overall DxOMark front camera score of 22 points, the Intex Aqua Selfie is off the pace set by all the other devices we've tested under our new selfie protocol so far. Shooting stills, target exposure in well-balanced indoor and outdoor lighting conditions can be accurate, but face exposure is poor in high-contrast scenes, and faces are underexposed in low light. Colors can be vivid outdoors, but that underexposure in low light reduces saturation, and the color rendering of skin tones varies dramatically depending on the background and lighting conditions.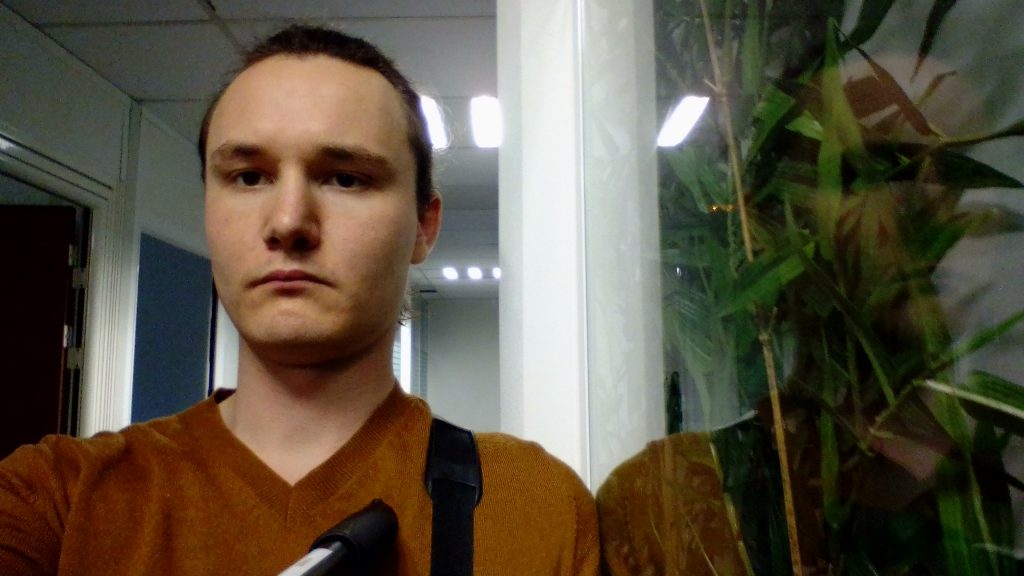 A loss of detail is evident in still images shot in all lighting conditions, but it's particularly problematic in both indoor and low-light images, with a significant loss of fine detail in faces. Strong noise appears in many images, too, with noise visible in outdoor images, but especially in indoor and low-light images, where heavy luminance and chromatic noise is often present.
The Intex Aqua Selfie's best video is captured in fairly flat and well-balanced lighting, where exposure can be acceptable, but some highlight clipping on faces is still evident. Dynamic range is very limited in videos, too, with serious overexposure on the sides of faces; and backgrounds are problematic when shooting in high-contrast conditions or under directional lighting. Video color outdoors can be accurate, with vivid and nicely-saturated hues, but white balance in bright sunlight tends to be yellow, which affects skin tone rendering. Movies in low light are captured a lower frame rate, which affects smoothness on playback, and white balance irregularities, color quantization, and undersaturated color all evident in these conditions, too.
Photo scores explained
The Intex Aqua Selfie garnered a DxOMark front camera Photo score of 17 points. The overall Photo score is calculated from sub-scores in tests that examine performance under different lighting conditions. In this section, we'll take a closer look at these image quality sub-scores.
Exposure and Contrast (26)
Testing target exposures in the lab, the Intex Aqua Selfie achieves good target exposures under indoor (100 lux) through outdoor (1000 lux) lighting conditions. Exposures drop off quickly in lower light, however, and although shots at 20 lux are just about exploitable, images at 10 and 5 lux are extremely dark.
The Intex Aqua Selfie dropped points in the exposure category due to the device's very limited dynamic range. In high-contrast scenes, highlights are often completely overexposed, and shooting under directional light sources, faces are often overexposed on one side and underexposed on the other.
Color (16)
A low score for color, due to poor color rendering, color shading, and desaturation. The Intex Aqua Selfie achieves its best color under outdoor lighting conditions, where color rendering can be acceptable, but it's some ways off what we'd expect to see on mid-range smartphones.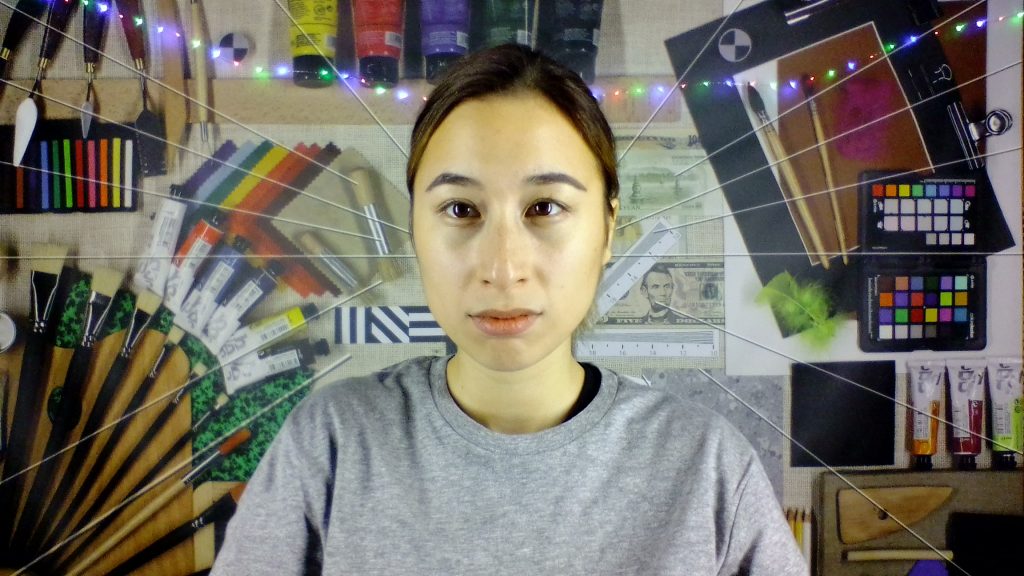 Even in bright outdoor lighting, the Intex Aqua Selfie could handle color saturation of skin tones better—oversaturation and hue shifts are often visible on the face, and white balance is occasionally very yellow. White balance in indoor and low-light images often captures skin tones inaccurately, too, with a green color cast evident on fair-to-medium skin tones; moreover, dark skin is generally desaturated.
The Selfie also dropped points due to noticeable white balance and color rendering issues when there was a dominant color in the background, which resulted in inaccurate and odd-looking skin tones.
Focus (64)
The Intex Aqua Selfie achieves a better score for focus, as the fixed-focus lens ensures consistent performance in all lighting conditions. Focus is best at close range (30cm), and faces are still reasonably sharp shooting at medium range (55cm). Long-range portraits captured at 120cm using a selfie stick are noticeably out of focus when viewed at 100%, so expect blurry faces on these shots when printed, but it's not as obvious when viewed on-screen. The Intex Aqua Selfie uses a narrower f/2.4 aperture lens, as opposed to the f/2 often used on front cameras, which improves depth of field slightly, but it's still fairly limited. Shooting a group portrait, the first couple of faces are in good focus, but subjects get softer the farther back they are, and backgrounds are usually a little blurry regardless of the shooting distance.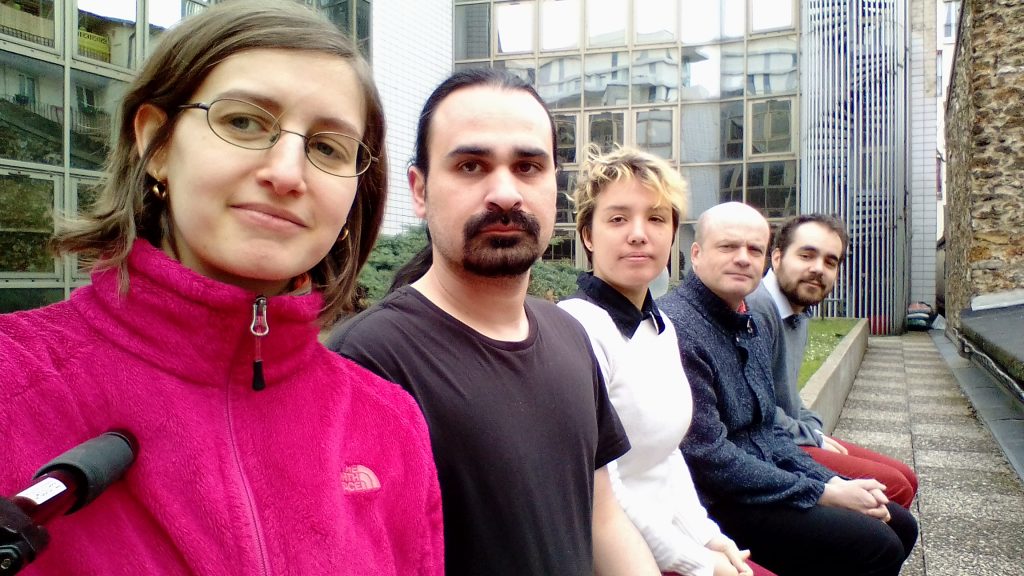 Artifacts (42)
We apply penalties for obvious images quality defects, and the Intex Aqua Selfie has problems in most of the areas we look at. The difference between sharpness at the center and edges of an image is the most problematic, which is visible even when viewing images on the device's display. The limited dynamic range also leads to a hue shift on faces, with large areas overexposed; and unnatural rendering of faces often occurs in indoor and low-light images. Strong flare is also visible when shooting towards a bright light source; color fringing is evident along high-contrast edges, as well as color quantization in both indoor and low-light images.
Flash (5)
The Intex Aqua Selfie has a dedicated LED flash for the front camera. Exposure is slightly better when mixing flash with additional light sources (5 lux), although a strong blue color cast, desaturated skin tones, and visible noise all affect the overall result. Using flash as the only light source, exposures are lower, and heavy vignetting and noise are evident, but white balance is better. Detail on the face is also very low in both cases, although slightly better in shots using flash with mixed lighting.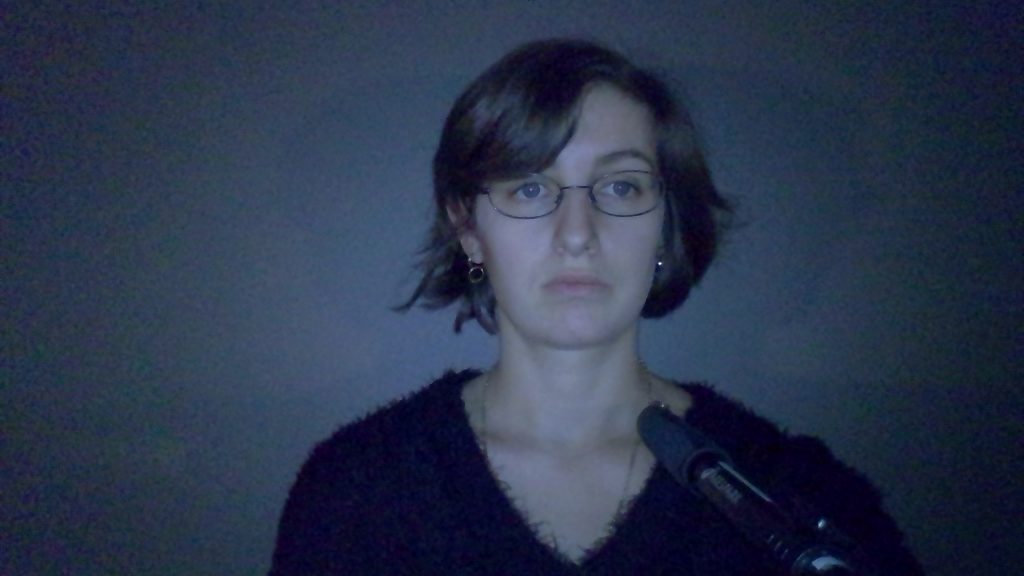 Conclusion
Intex can be praised for bringing affordable options to an expanding market, but keeping the price down requires compromises for both hardware and image signal processing technologies. The Intex Aqua Selfie is capable of just about acceptable exposure and color in stills and videos in fairly flat, well-balanced lighting outdoors. In more challenging high-contrast or low-light situations, however, a multitude of issues come to the forefront, including exposure and color instabilities, as well as significant problems with detail and noise. We look forward to seeing how Intex extends its options for Indian consumers, and how devices at this end of the market will continue to develop.