Thanks to the unique balance of flaws and benefits, the Samsung Notebook 9 is great enough in some aspects that it may just be the best laptop for the right kind of user – one that values raw power and long battery life over anything else – and can get used to a sub-par keyboard.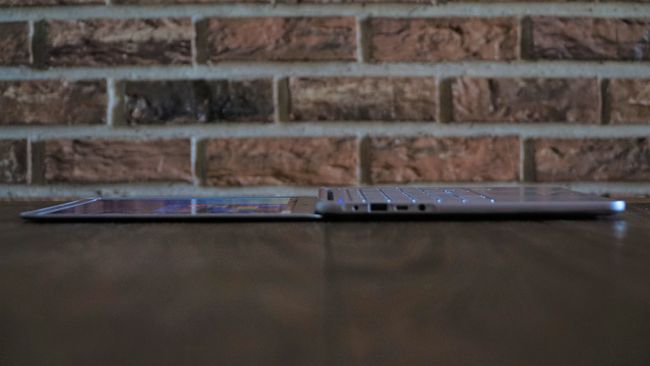 Design
The Samsung Notebook 9 relies quite a bit on its features and styling to justify the price, so it's good that it is indeed quite stylish and fully-featured. Compared to last year, though, the Samsung Notebook 9 really hasn't changed all that much design-wise.
This is great news – Samsung has a fantastic laptop design approach. And, the Samsung Notebook 9 is flat where it needs to be, having only the necessary amount of curves – this laptop radiates subtle luxury throughout its silvery aluminum frame.
The Samsung Notebook 9 comes in just under three pounds and is just 0.61 inches thick, making it one of the most portable 15-inch laptops we've ever tested. That said, there's one part of the chassis we'd have wished were a little better.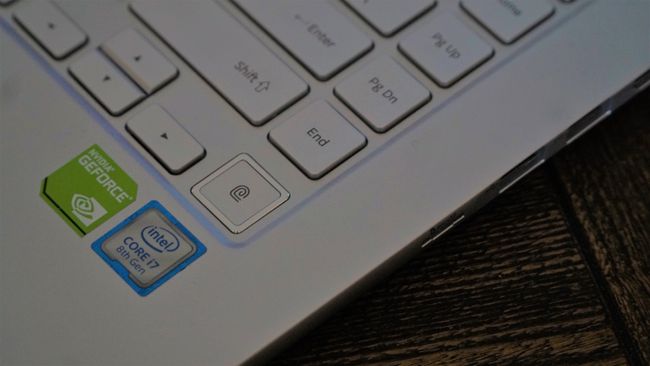 The keyboard, while spacious and deep in travel, is awfully squishy feeling when it comes to feedback. While it's certainly not the crisp, punchy experience we're used to on laptops in this price range, it doesn't impact your time using it – just anticipate a learning curve. It's up to you whether some of the laptop's other major benefits outweigh this flaw.
Also, we found the keyboard backlighting to be awfully faint, not appearing much brighter than a glow-in-the-dark sticker and similar in hue. At the very least, the keys are well-spaced and leave room for a fantastic fingerprint sensor and touchpad.
The touchpad on this laptop is coated in glass like before and offers up supreme palm rejection in that it not once triggered mouse movements while typing. Meanwhile, the fingerprint sensor is snappy to set up and speedy in action – all laptops should feature this standard.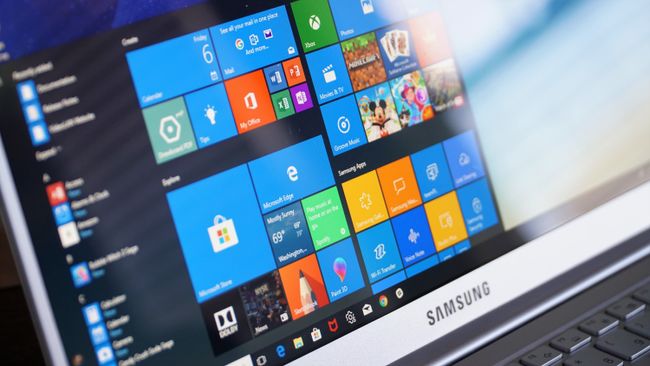 Display and audio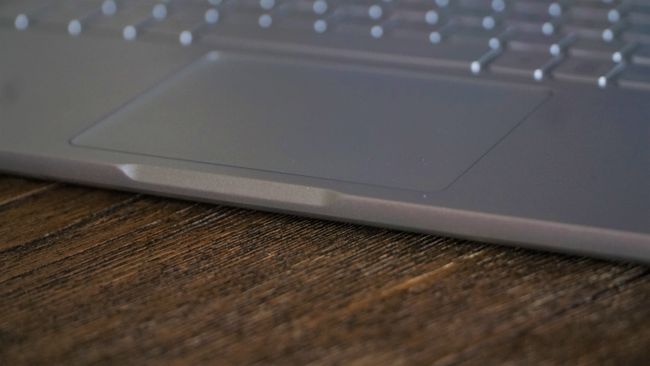 Unsurprisingly, Samsung's FHD display in use here is fantastic, offering excellent color reproduction through its LED panel. Reds absolutely pop while blacks all but disappear into the screen's bonding.
However, the Samsung Notebook 9's true brightness potential is hidden behind an outdoor mode within the Samsung Settings app. This increases the screen's maximum brightness of 350 nits by another 150 to give a max brightness of 500 nits .
The fact that the Samsung Notebook 9 display is fantastic isn't surprising, knowing the manufacturer – just turn that Outdoor Mode on when watching Netflix, and you'll have a great time. You'll be happy to know that this settings app also features a blue light reduction mode – making those 500 nits easier on the eyes.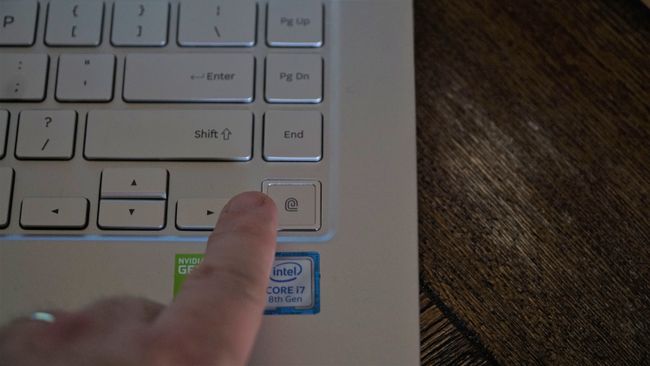 As for the audio, we're sad to say that it sounds about as thin and tinny as you'd expect from tiny, down-firing speakers. This is one place worth looking at for Samsung in terms of improving the 2019 model.