The Best Gaming Motherboards 2019
At the heart of your PC sits the most neglected component in computing; the lonely motherboard. The best gaming motherboards provide much more than just a physical place to plug in all the parts—the chipsets they are built around govern the speed of the sockets and slots for each piece of added hardware along with determining crucial features like overclocking ability, port count, SSD support, DDR compatibility, networking capability and high-end graphics card performance. Add in the inherent style differences between models and you have a component that effects every aspect of your gaming PC build, so it pays to pick carefully.
If you're looking for tweet-length general guidance the TLDR is that a Z390-based motherboard with Intel's newest Coffee Lake CPU in the saddle is still the fastest horse in town. Looking to create a budget PC build? Go with AMD's Ryzen 2nd Gen processor paired with an X470 mainboard. Dive into the details and things get a bit more complicated, however. Are you going to overclock your CPU or DRAM? Using multiple graphics cards? Need wireless networking? If the answer is no, then you can save a ton of money without compromise by getting a quality board that leaves the features you don't need off the list, but provides the quality, reliability and style lacking in cheap alternatives that seem to offer more bang for the buck. Don't sacrifice stability that's required every day for features that aren't going to be used anytime soon, if ever.
Starting to sound complicated? Don't worry, we've got your back. Here you'll find our latest picks for every gaming motherboard style, from tiny ITX to mighty X299 megaboards, all tested and PC Gamer approved.
1.Gigabyte Z390 Aorus Ultra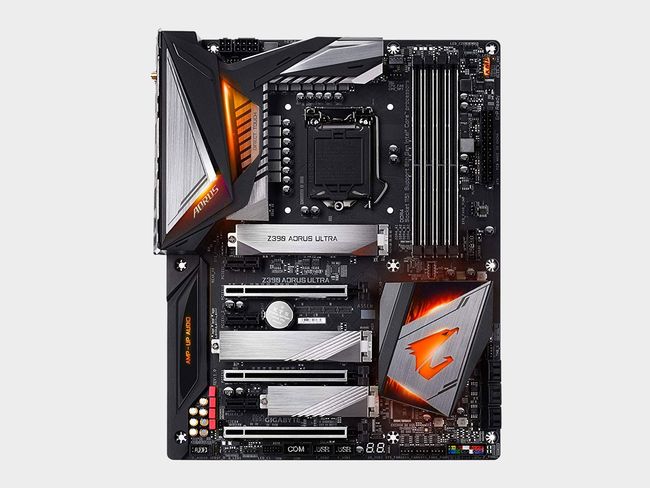 Chipset: Z390 | Memory: (4) DIMM, 64GB, DDR4-4266 | PCIe slots: x16, x16 (x8), x16 (x4), (3) x1 | Video ports: HDMI | USB ports: (10) rear IO, (7) internal | Storage: (3) M.2, (6) SATA | Network: Ethernet, 1733Mbps 802.11ac | Lighting: Heatsink and DIMM slots RGB, (2) RGBW headers
No-compromise features including triple M.2 slots
Slick RGB package with two LED headers
Intel CPU compatible
Potentially too much bling
2.ASUS ROG Maximus XI Hero Wi-Fi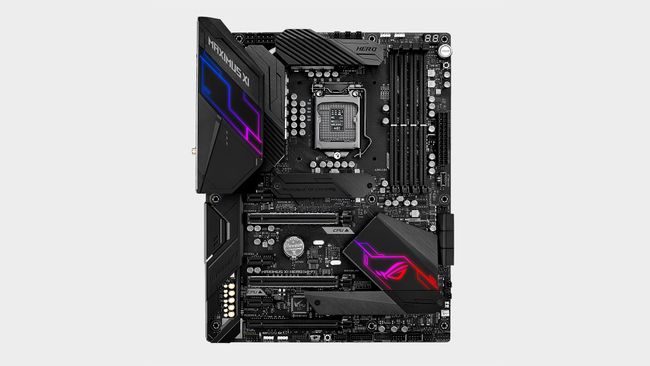 Superior Core i7 overclocking for enthusiasts
Chipset: Z390 | Memory: (4) DIMM, 64GB, DDR4-4400 | PCIe slots: (2) x16 (x16 or dual x8), x16 (x4), (3) x1 | Video ports: HDMI, DisplayPort | USB ports: (8) rear IO, (7) internal | Storage: (2) M.2, (6) SATA | Network: Ethernet, 866Mbps 802.11ac | Lighting: Heatsink RGB, (2) Aura RGB, (2) addressable Aura
Great CPU and memory overclocking
Not too expensive for a top-tier board
Wi-Fi could be faster
3.Asus ROG Strix Z390-I Gaming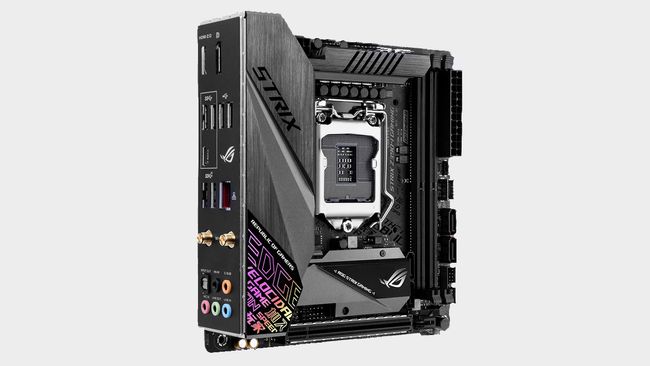 Chipset: Z390 | Memory: (2) DIMM, 32GB, DDR4-4500 | PCIe slots: (1) x16 | Video ports: HDMI 2.0, DisplayPort 1.2 | USB ports: (7) rear IO, (1) front IO, (4) internal | Storage: (2) M.2, (4) SATA | Network: Ethernet, 866Mbps 802.11ac | Lighting: Edge RGB, (1) Addressable Aura RGB
Dual M.2 slot
Great overclocking and system performance
One M.2 slot is under the motherboard
New I/O port shield is slick looking but bulky
4.ASUS TUF H370-Pro Gaming Wi-Fi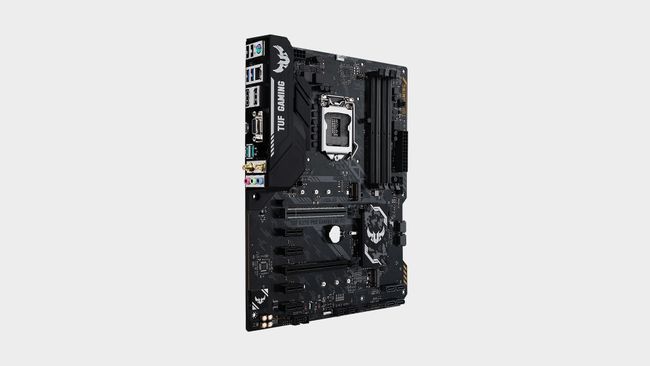 Chipset: H370 | Memory: (4) DIMM, 64GB, DDR4-2666 | PCIe slots: x16, x16 (x4), (4) x1 | Video ports: D-Sub, HDMI, DisplayPort | USB ports: (7) rear IO, (6) internal | Storage: (2) M.2, (6) SATA | Network: Ethernet, 1.73Gbps 802.11ac | Lighting: Edge RGB, (1) Aura RGB header
Great Wi-Fi implementation
Excellent real-world performance
Limited memory speeds
Weak audio
5.MSI Arsenal Z270 Gaming Plus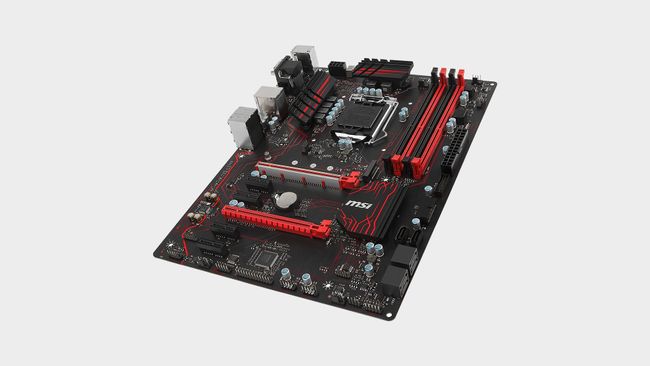 Chipset: Z270 | Memory: (4) DIMM, 64GB, DDR4-3800 | PCIe slots: x16, x16 (x4), (4) x1 | Video ports: VGA, DVI-D, DisplayPort | USB ports: (6) rear IO, (8) internal | Storage: (1) M.2, (6) SATA | Network: Ethernet
Excellent price
Supports high speed memory
Ancient Realtek ALC892 audio
Mediocre CPU overclocking results
6.Gigabyte X470 Aorus Gaming 5 Wi-Fi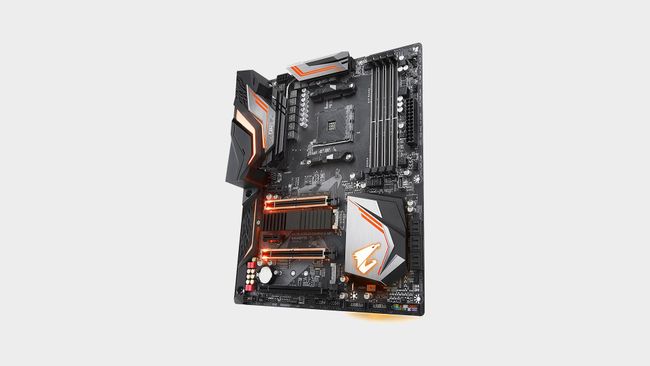 Chipset: X470 | Memory: (4) DIMM, 64GB, DDR4-3200 | PCIe slots: x16, x16 (x8), x16 (x4), (2) x1 | Video ports: HDMI | USB ports: (10) rear IO, (9) internal | Storage: (2) M.2, (6) SATA | Network: Ethernet, 1.73Gbps 802.11ac | Lighting: Three zone RGB, (2) RGB header
Dual 32Gb/s M.2 slots
Speedy Intel Wi-Fi and Bluetooth
Other boards overclock better and run faster memory
Few advanced hardware enthusiast options
7.Gigabyte Aorus AX370 Gaming 5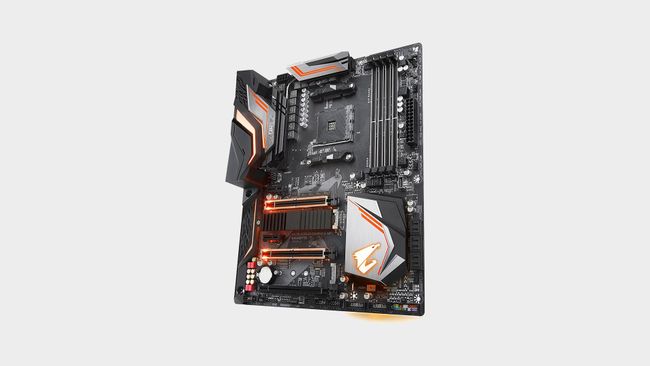 Chipset: X370 | Memory: (4) DIMM, 64GB, DDR4-3200 | PCIe slots: x16, x16 (x8), x16 (x4), (2) x1 | Video ports: HDMI | USB ports: (10) rear IO, (9) internal | Storage: (2) M.2, (6) SATA | Network: Ethernet, 1.73Gbps 802.11ac | Lighting: Three zone RGB, (2) RGB header
Stable BIOS and good memory support
32 Gb/s M.2 and U.2 connectors
No Wi-Fi or Bluetooth
Single M.2 slot
8.MSI X299 Gaming Pro Carbon AC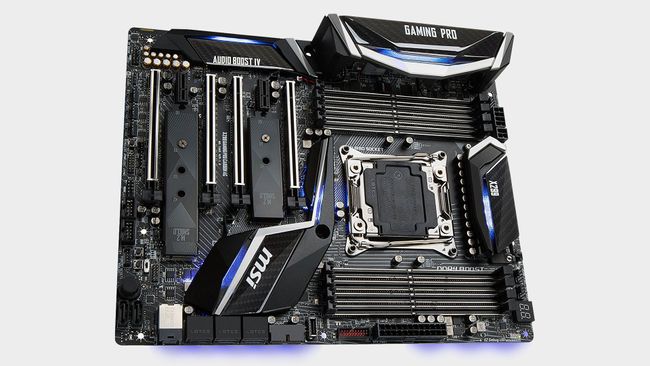 Chipset: X299 | Memory: (8) DIMM, 128GB, DDR4-4000 | PCIe slots: (2) x16, x16 (x8), x16 (x4), (2) x1 | USB ports: (9) rear IO, (9) internal | Storage: (2) M.2, (1) U.2, (1) M.2 Key-E, (8) SATA | Network: Ethernet, 867Mbps 802.11ac | Lighting: Three zone RGB, (1) RGB header
Reasonable HEDT price
Great features and overclocking
Not the fastest X299 board
No exotic extras