Now TV Smart Stick Review
The Now TV Smart Stick is a product with one simple purpose: to provide you with inexpensive access to content from its parent company, Sky, without the expense of an ongoing monthly subscription.
The great thing is that it can also turn your old TV into a smart TV, with catch-up apps for all the major UK channels, as well as YouTube.
It doesn't have the bells and whistles provided by its more advanced rivals, such as the Amazon Fire TV Stick or Google Chromecast but, by significantly undercutting their price, the Now TV Smart Stick has carved its own niche in the market.
Build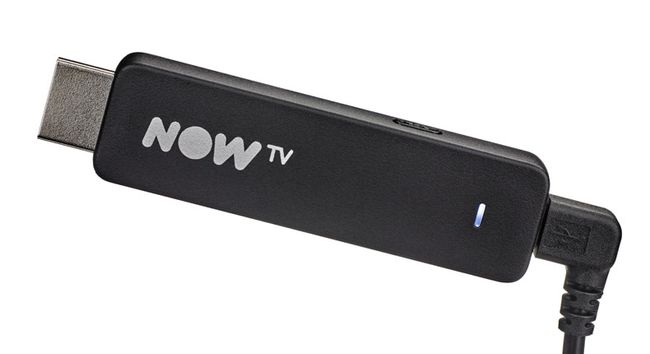 Approximately the size of a USB stick with an HDMI connection at its business end, the Smart Stick should fit discreetly into the back or side of any television. It's powered by a micro-USB connection, with a space-saving L-shaped cable in the box.
It bears a striking resemblance to the Roku Streaming Stick, but that is no coincidence. The Now TV Smart Stick is built by Roku using the same hard- and software, but with a few tweaks to prioritise Sky content.
The remote looks similar too, with the main change being the four buttons on the bottom which direct you to different parts of the Now TV interface.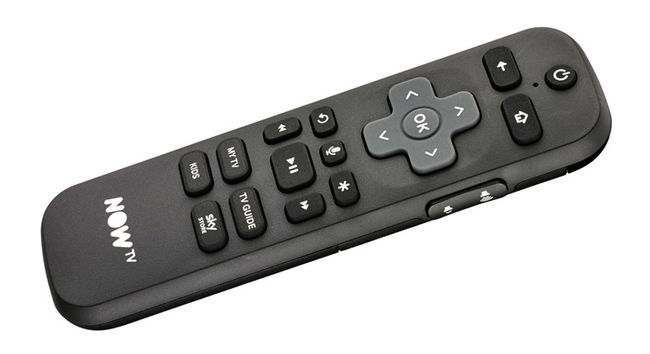 'My TV' shows the movies and programmes you're currently watching across the range of Sky channels. If you've been viewing on another app, it won't be shown here.
'TV Guide' shows you Sky's live TV channels, while 'Kids' is a compilation of Sky's child-focused content.
The Sky Store, meanwhile, is the place to rent or buy movies and shows not included in the regular service. Many of these will be concurrent with, or even prior to, the DVD and Blu-ray release.
One nice feature is the volume control on the right side of the remote, which is absent on non-Roku devices. This means you can have a more complete experience using just one remote, rather than having to switch to your TV's own zapper should you wish to adjust volume.
However, as it only works with your television, those with connected AV receivers or soundbars will still have to use a second remote to control their sound.
Features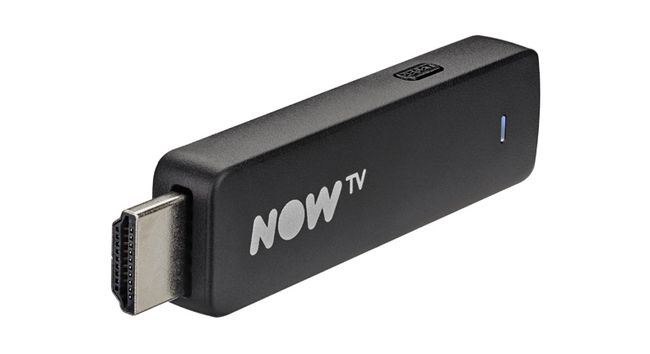 On the whole, the Now TV Smart Stick provides a good user experience. It's not quite as responsive as the Amazon Fire TV Stick or even Now TV's own Smart Box when it comes to menu navigation, but you aren't left waiting long for content.
To use the Now TV Smart Stick, even for its free catch-up apps, you will need a Now TV subscription – there is a free trial, which can immediately be cancelled once the device is activated. In contrast to a Netflix or Amazon Prime subscription, though, which gives you a range of content for a set price, Now TV is split into four genres: Entertainment, Cinema, Kids, and Sports.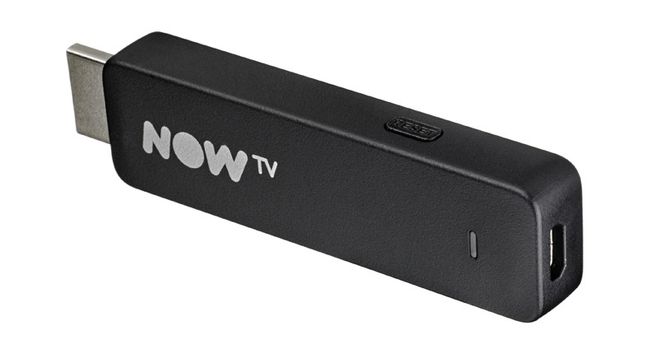 Once that's done the Now TV Smart Stick provides a more streamlined experience than any other device with dedicated, downloadable apps.
Instead of having to go to the app store to download services, as you do on the Amazon Fire TV Stick, this stick uses the postcode linked to your Now TV account to automatically download the apps you need, including BBC iPlayer, ITV Hub, All 4, Demand 5, and YouTube.
Setup
It doesn't get much easier than the setup on the Smart Stick – simply plug it into a spare HDMI port, connect it to power and you're up and running. The on-screen instructions will walk you through the rest, but it's little more than choosing your Wi-Fi network and entering your Now TV account details – you'll need to set an account up on your phone or laptop if you don't have one.
Registering for a Now TV account doesn't require you to pay for anything up front, nor register for any of the subscription bundles, but you will need to enter your card details for when you do – a bit like creating an Amazon account.
There are four different bundles you can opt for – Entertainment, Cinema, Sports, and Kids – and you'll get the best deals by opting in to at least one of them when you buy your Smart Stick.