How to Enable Fingerprint Lock on WhatsApp on Android
After making Android users wait for months, WhatsApp has finally released a native fingerprint lock feature for its Android app. The feature is now working in WhatsApp Beta and is supposed to come to the stable build of WhatsApp in the coming months. Note that the feature will only work on those Android devices which are running on Android Marshmallow or above. Also, the feature is disabled by default, so users will have to manually turn in on. Well, that' what this article is about. Here we will show you how you can enable fingerprint lock on WhatsApp on Android devices.
Enable Fingerprint Lock on WhatsApp on Android
Enabling fingerprint lock on WhatsApp on Android is pretty straight forward. Just follow the steps given below and you will be done in no time.
–> First, tap on the three-dot menu at the top right and then tap on "Settings".
–> Here, tap on "Accounts" and then tap on "Privacy".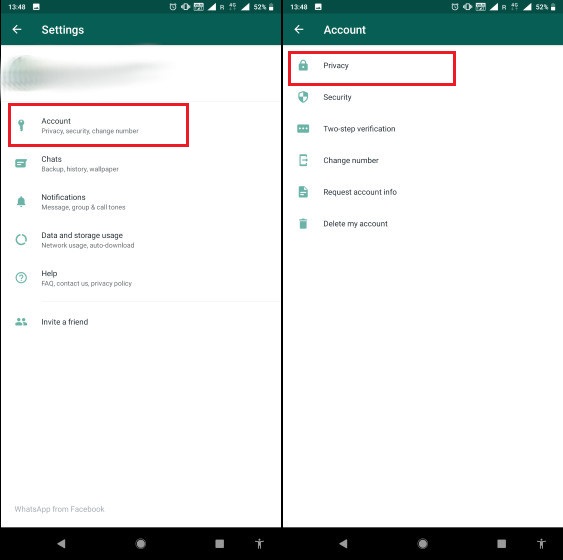 –> In the "Privacy" settings tap on the "Fingerprint lock" option. Now, turn on the toggle next to "Unlock with fingerprint" option.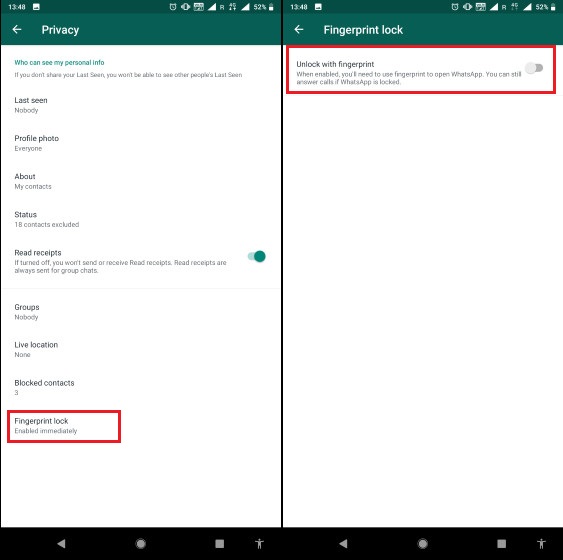 –> The app will ask you to confirm your fingerprint. Do that by touching on your phone's fingerprint scanner.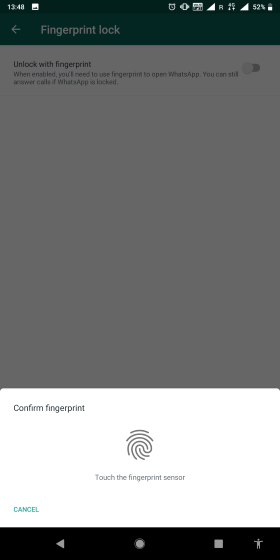 –> That's it, now you have enabled the fingerprint lock on WhatsApp on your Android device.
Note that you can customize some of the settings of fingerprint lock here. For example, you can select when you want WhatsApp to automatically lock chats. You can also disable message preview when the app is locked.
Protect Your WhatsApp Chats with Fingerprint Lock on Android
Those were the steps that you can follow to lock your WhatsApp with the fingerprint scanner on your Android device. Again, note that the feature is currently in beta and will be released to stable versions in the coming weeks. Also, it only works on Android devices running Android Marshmallow and above. I love this new feature on WhatsApp. While this feature should have been a part of WhatsApp from the start, I guess better late than never is a good mantra here. I hope the steps were easy to follow. If you have any problems in following them, comment down below and we will help you out.