Here Are All the 5G Smartphones Announced at MWC 2019
Well, what may have looked like a marketing jargon a few months ago is now slowly and steadily, inching closer to reality. 5G is almost here. With telecom giants aggressively working to roll out 5G connectivity, phone and chip makers have joined in on the action and MWC 2019 show floor feels like the ultimate answer for that one nagging question in our mind. Will we see 5G phones this year? Oh, yes!
Most major phone makers came prepared to MWC with at least one 5G-enabled smartphone to show everyone just what the hype is about. So, here's the complete list of 5G smartphones shown off at MWC 2019:
5G Smartphones at MWC 2019
Mi Mix 3 5G
Xiaomi announced the much-anticipated 5G variant of its Mi Mix 3 flagship smartphone during the company's first ever MWC appearance. It's the same slider phone which was launched in China last year, but with Qualcomm's Snapdragon 855 chipset with the X50 modem. It's priced starting at 599 euros, with sales kicking off in May later this year.
Huawei Mate X
Huawei brought to the table its gorgeous competitor to Samsung's Galaxy Fold, touting that it's the world's fastest foldable 5G phone. Dubbed the Huawei Mate X, this foldable phone features a single 8-inch flexible screen with a falcon wing hinge mechanism, and major components packed inside the thick sidebar. It is powered by Huawei's Kirin 980 chipset, paired with the Balong 5000 modem to enable 5G connectivity.
The Huawei Mate X will retail at a jaw-dropping 2,299 euros and will go on sale in mid-2019.
LG V50 ThinQ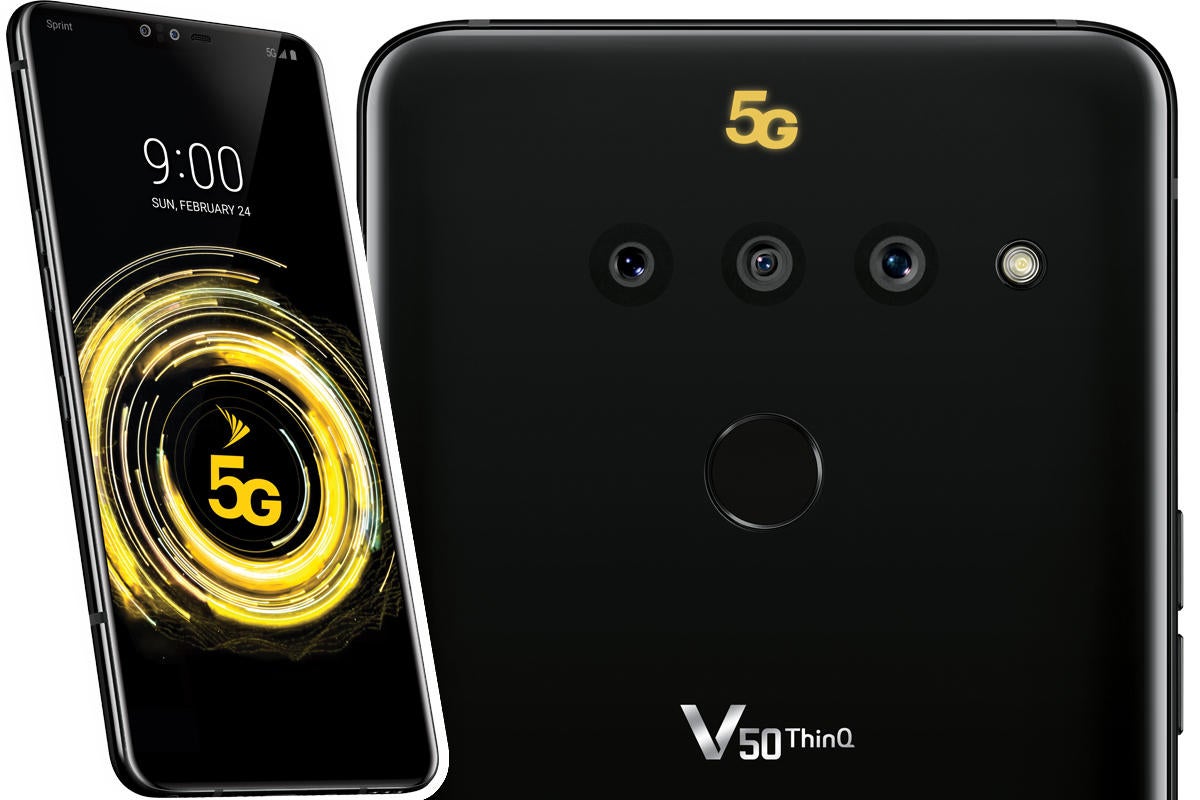 As you all may know, LG needs a big boost to improve its standing in the market and boarding the 5G hype train is one way to go about it. The LG V50 ThinQ made its debut at MWC 2019, coming in as a minor upgrade over its predecessor V40 but with 5G capabilities in tow.
LG V50 ThinQ is powered by the Snapdragon 855 with X50 modem on board, paired with the glowing yellow 5G logo on the rear to better represent its partnership with Sprint. It also houses a bigger 4,000mAh battery, new cooling system, and dual-screen folio case.
Samsung Galaxy S10 5G
The Samsung Galaxy S10 lineup, which looks gorgeous, debuted just a few days before MWC 2019 and the Korean giant confirmed that isn't shying away from the fledgling 5G trend. Samsung debuted a 5G variant of its latest flagship S10 smartphone, with a new time-of-flight sensor being added to both the front and rear camera array.
The Galaxy S10 5G appears more in line with the Note 9 in terms of design, with a place on the MWC show floor for anyone looking to check out what the 5G phone feels like and how it works.
ZTE Axon 10 5G
Joining the pack is a popular Chinese brand ZTE, who also chose MWC 2019 to unveil its first 5G-enabled smartphone – the ZTE Axon 10 5G. I know, it may seem a little hard to distinguish between the standard and 5G models, but well, you can always look for a 5G logo slapped on the rear.
The ZTE Axon 10 5G features a 6.47-inch Full-HD+ AMOLED display, with a waterdrop notch. It is powered by the same setup, the Snapdragon 855 chipset and X50 modem, coupled with 6GB of RAM, and 128GB of storage. It will go on sale sometime in the first half of 2019.
Oppo 5G Smartphone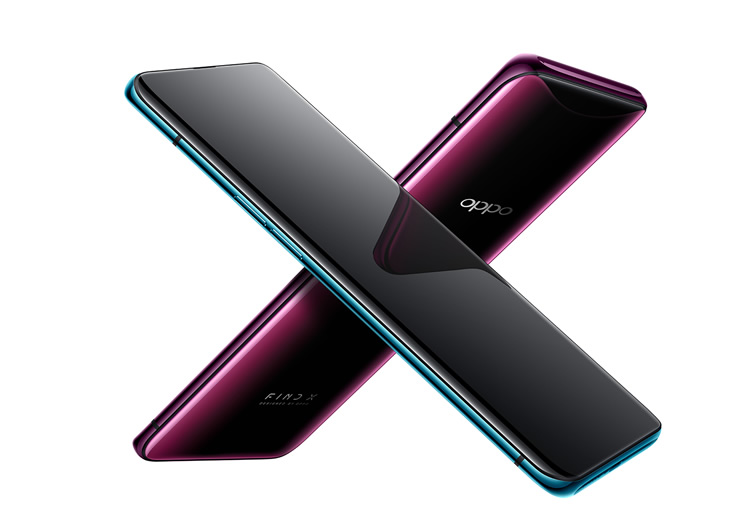 Oppo also graced the stage at its pre-MWC Innovation Event with its first 5G smartphone, of which we know nothing about at this instant. The Chinese giant only brought out their Snapdragon 855 and X50 5G modem-backed device on stage for a quick picture. We can expect to learn more about Oppo's 5G smartphone in the coming months.
OnePlus 5G Prototype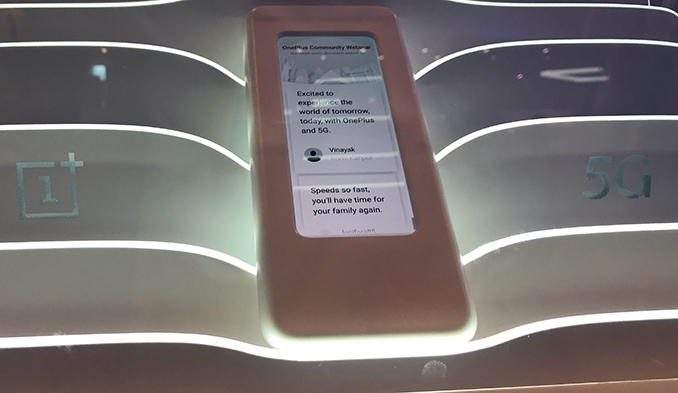 Well, let's not forget the flagship killer here. OnePlus is also in attendance at MWC 2019, but only at the Qualcomm 5G demo station, where the Chinese giant is showing off their 5G prototype smartphone. As seen in the image above, the device is heavily guarded by the white protective case, but eagle-eyed people have noticed that it might have a 21:9 screen.
Sony Xperia 5G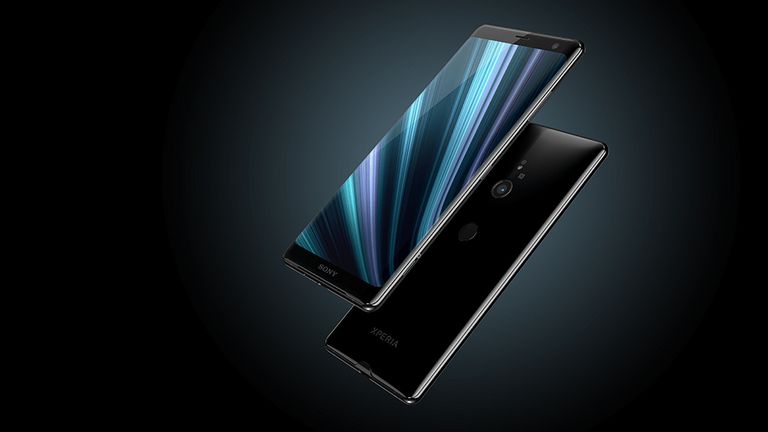 Finally, Sony graced the MWC 2019 show floor with an Xperia 5G prototype smartphone. This device is also powered by the Snapdragon 855 and X50 5G modem combo, donning the same tall 21:9 screen seen on their Xperia 1 flagship smartphone. This 5G prototype device is referred to as 'AG-1' internally and won't launch commercially anytime soon.