Philips SmartSleep gets 'snore relief' wearable and sleep training
SmartSleep gains three new features at CES, including a snore relief band and clinically validated sleep analysis
A year on from its debut, Philips has expanded its clinically-validated SmartSleep system into a suite of three sleep-centric products.
Revealed at the CES technology show in Las Vegas this this week, the new line includes a new wearable called the Snoring Relief Band, an advanced coaching system to help users improve the quality of their sleep, and a system for better analyzing a person's sleep.
Read More:
Our favorite sleep-tracking app just got a major update to improve your sleep
The best technology to help you sleep
How the Google Home smart speaker can help you get to sleep
The expanding of SmartSleep from one product to an entire line of devices arrives at a time when more consumer attention than ever is being placed on the recording, understanding and improving of sleep. Debuting at CES in 2018, and initially called SmartSleep, the SmartSleep Deep Sleep Headband, is designed to monitor sleep.
At CES 2019, Phillips is revealing the SmartSleep Snoring Relief Band. The wearable is designed to help reduce snoring, thus improving the sleep of both the wearer and their partner, by adjusting their sleep habits over time. The soft band is worn around the chest and continuously measures sleep behavior.
The band uses sensors to work out when the wearer is moving from their front or side and onto their back, the position which is most likely to cause snoring. It then vibrates in a way which encourages the wearer to move back onto their side, but without harshly dragging them back to full consciousness. Philips claims that, with regular use, the device can change the habits of the wearer, making them less likely to sleep on their back and snore.
Philips claims the device is "derived from clinical positional therapy that has proven effective to reduce snoring in five clinical studies…[and] is proven to improve snoring, leading to better sleep for snorers and their bed-partners."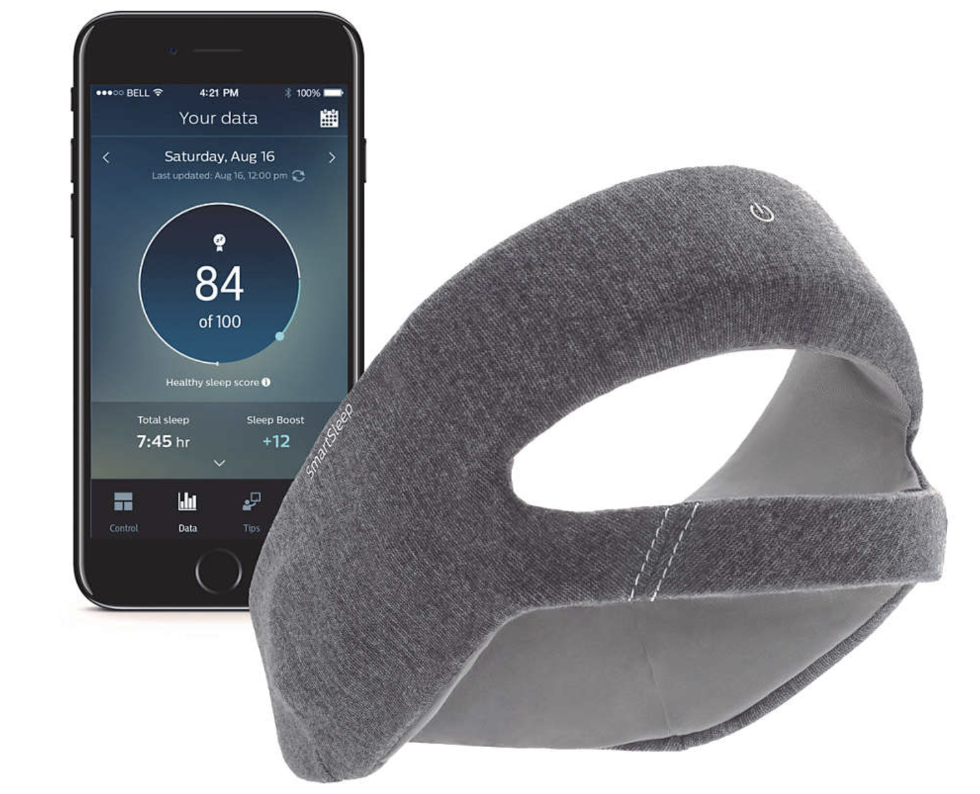 Philips
Next up from Philips at CES is the SmartSleep Better Sleep Program, which is claimed to "re-train sleep habits to help users fall asleep faster and stay asleep with sustainable results."

The system works with your smartphone to first evaluate your current sleep habits and sleeping environment, then create a customized and personalized program "to help you solve your sleep challenges," Philips says.
We're keen to see if the company's claims here are accurate, as most sleep tech currently own the market — such as the Beddit system recently acquired by Apple, and the Withings Sleep — merely tell you about your sleep in terms of time awake, asleep and in deep sleep. If the Philips system can expand on this data and offer genuinely useful advice to improve sleep — especially deep sleep — then it could be something of a game-changer.
Finally, the third announcement to come from Philips at this year's CES is the SmartSleep Analyzer. Claimed to bed "clinically validated" this, the company claims, "provides personal analysis of users' sleep based on a brief, online questionnaire and delivers results immediately upon completion to identify sleep challenges and recommend solutions personalized to the user."
Philips claims this is the only clinically proven method of its kind for identifying specific sleep needs — again suggesting this goes some way further than the more simplistic approach taken by companies like Beddit and Withings, and wearables from the likes of Fitbit. We're certainly keen to see how the Philips systems works.
Philips SmartSleep Deep Sleep Headband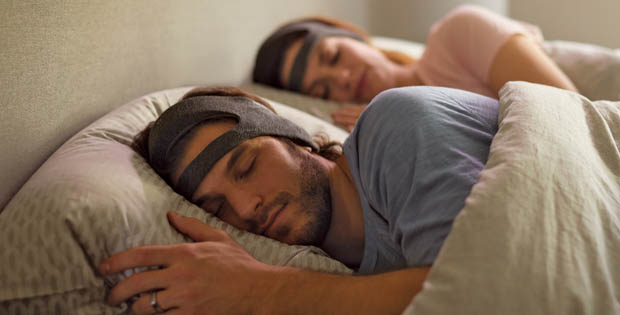 Achieve a better night's sleep when you wear the Philips SmartSleep Deep Sleep Headband. Comfortably worn around the head, this sleep wearable pairs with an app and is clinically proven to improve your sleep quality. Engineered with doctors and researchers, the SmartSleep Headband is designed for those who sleep fewer than seven hours a day. The wearable includes 30 adhesive sensors which can each be used up to three times. All working in conjunction, the SmartSleep Headband offers users a drug-free solution to sleep enhancement. With the abundance of sleep with the headband, you'll wake up feeling more alert and with a boost in energy. Then, with the app, you can see all your sleep metrics to find out which triggers are keeping you from the best sleep of your life.