OPPO "Waterfall Screen" phone teased by company VP
How far will manufacturers go to get that 100% screen to body ratio? Some have employed popup cameras to reduce top bezels while others like Samsung have cut holes in the screen itself. OPPO, on the other hand, is adopting a number of designs and technologies and its latest is going to be another head turner. OPPO vice-president Brian Shen took to Weibo to show off a phone bearing what's being dubbed the "waterfall screen", which is basically a screen whose sides almost fall off over the edge, disappearing from view.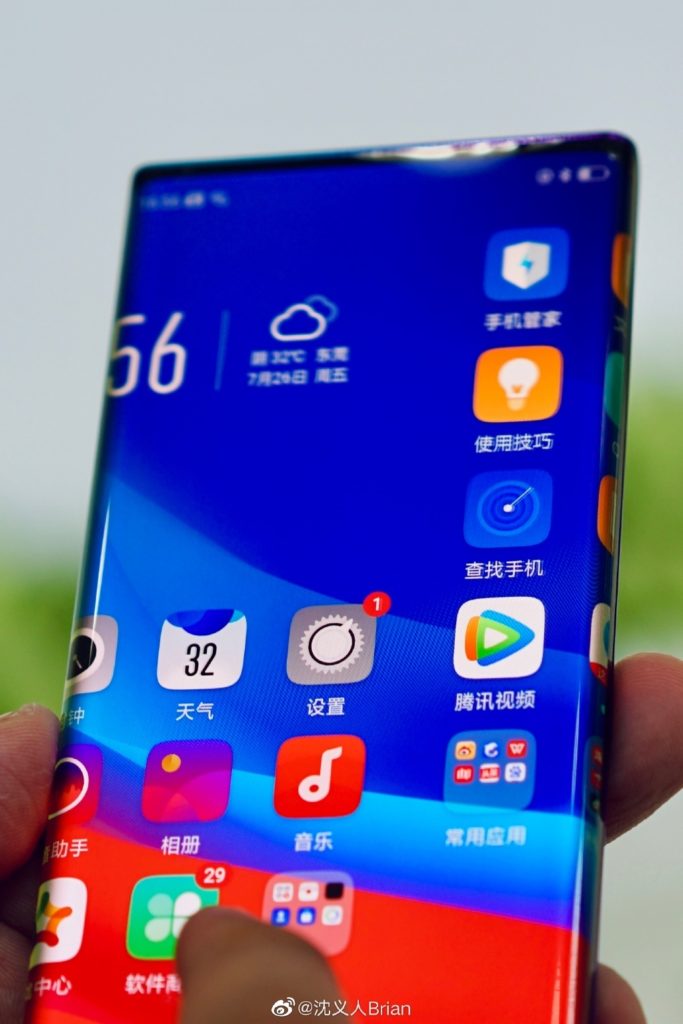 Samsung is credited for having started the curved edge screen design way back in the Galaxy Note Edge days. The gently curving edges that seem to create an "Infinity" visual effect (hence the Infinity Display trademark) has become somewhat of a hallmark of premium phones. It may have, however, missed the opportunity to take that to its logical next step which OPPO is only too happy to do for it.
Like a waterfall, the screen of the phone shown off by the company exec falls off at a steep angle, about 88 degrees. Unlike a traditional Samsung Infinity Display, this creates the effect of making the side bezels not visible when seen from the front. In other words, it's almost bezel-less as far as appearances go.
There's still a bit of bezel top and bottom but only very thin ones. The top, in particular, seems impossibly thin which could mean one of two things. Either it has a popup camera or, if OPPO is really going all out, an in-screen camera.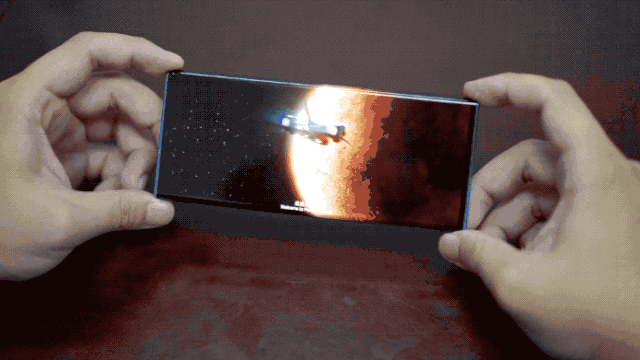 It might be nice to look at but the waterfall screen design does raise some usability questions, especially with accidental activations. The photos seem to suggest that the UI does also go all the way down the sides, which could not only make gestures more difficult, it will also distort app contents in those areas as well.