Qualcomm announces Snapdragon 865, Snapdragon 765 and Snapdragon 765G chipsets
Qualcomm at its annual Qualcomm Snapdragon Tech Summit 2019 in Maui has announced three new mobile platforms. The company announced the Snapdragon 865 that succeeds the Snapdragon 855 and Snapdragon 855 Plus from last year, the Snapdragon 765 and the Snapdragon 765G.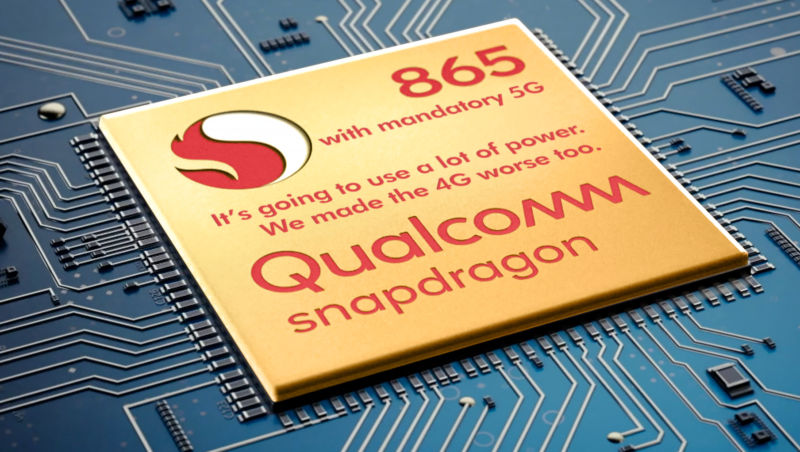 The new chipsets from Qualcomm will support Snapdragon Elite Gaming Experience, which will enhance the gaming experience for both 4G and 5G smartphone users. With this, the company has claimed that the Snapdragon 865 will offer 25% performance increase in GPU over the Snapdragon 855
Qualcomm Snapdragon 865 features
While the Snapdragon 865 supports the company's X55 5G Modem that was launched earlier this year, the 5G Modem is not integrated with the chipset. The chipset is equipped with 5th generation AI engine that is capable of 15 TOPS (Trillion Operations Per Second), which the company has claimed is more than twice of the Snapdragon 855.
The new ISP on the Snapdragon 865 is capable of processing 2 gigapixel per second and enables recording 8K video at 30fps and decoding 8K video at 60fps, up to 200-megapixel camera support. It has HDR10+ support.
It has support for up to 3.7 Gbps speeds with mmWave, Sub 6GHz support and CA, SA, NSA, DSS support.
Qualcomm Snapdragon 765, Snapdragon 765G features
The Qualcomm Snapdragon 765 and 765G are the most interesting chipsets from the company. They feature an integrated 5G chipset. The new mobile platforms feature the company's X52 Modem-RF system, which is the world's first integrated 5G platform.
The Snapdragon 765 and 765G chipsets will feature a 5th generation Ai engine and support 4K video at 60fps, 4K HDR capture with computer-vision ISP and support a camera up to 192 megapixels.
The Snapdragon 765 and 765G chipsets will support up to 3.7 Gbps speeds with mmWave, Sub 6GHz support and SA, NSA, DSS support.