Lenovo Is Now Taking Pre-Orders For Its Foldable Computer
So we've seen foldable smartphones that can transform into tablets, but the idea has never really caught on, although that could possibly be due to pricing rather than the concept. However, what if the foldable device was a computer? Would that be a more attractive option? That's what Lenovo is hoping to find out.
The company is now starting to take pre-orders for the Lenovo Thinkpad X1 Fold which we saw earlier this year during CES 2020. For those unfamiliar, the Thinkpad X1 Fold could possibly be billed as the first PC to sport a foldable display. It has a 13.3-inch OLED screen that can be folded in half, making it a portable device.
However, even when folded in half, it doesn't close completely. This is because the company has opted to leave some room for the optional Bluetooth Mini Fold Keyboard that will transform the device into a pseudo laptop of sorts. The Thinkpad X1 Fold will be powered by an Intel Core Processor with Intel Hybrid Technology, and will be accompanied by 8GB of RAM and up to 1TB of PCIe-NVMe SSD storage.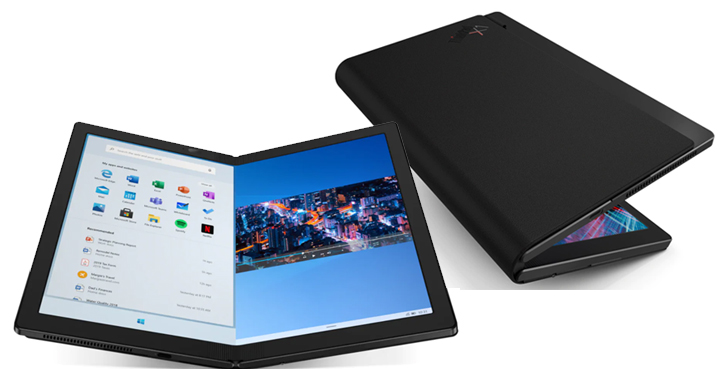 The device was supposed to come with Windows 10X preinstalled, but given that the OS has been delayed to 2021, it will ship with Windows 10 instead. The Lenovo Thinkpad X1 Fold is priced starting at $2,499 and is expected to begin shipping in the next few weeks.