The best laptop 2019: our pick of the 10 best laptops you can buy this year
In this guide to the best laptops of 2019, we show you the very top laptops and notebooks that money can buy.
If you're looking for the best laptop for your needs, no matter what type of laptop you're after, then you've come to the right place.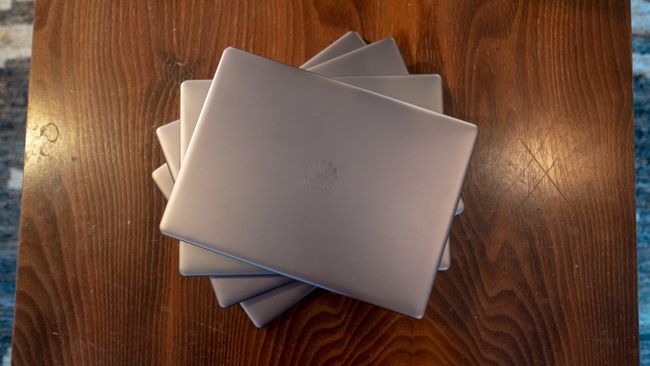 We've got the best gaming laptops, best premium laptops, best budget laptops and best 2-in-1 laptop/tablet hybrids in this list, and each laptop has been carefully tested by us to make sure they are worthy of inclusion in our best laptops list. Only the best of the best laptops are featured here.
1. Samsung Notebook 9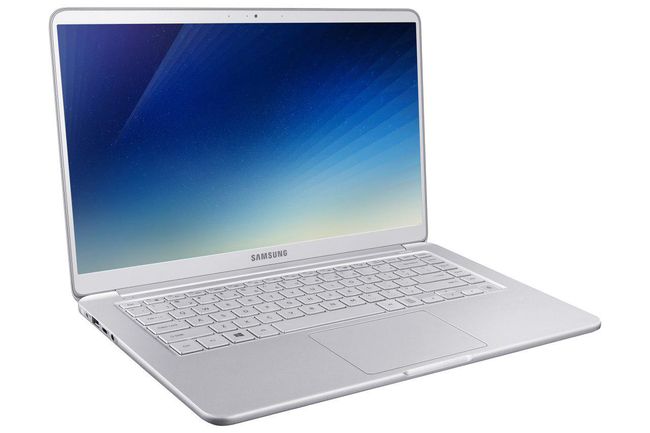 A beautiful MacBook Pro alternative
CPU: Intel i7-8550U | Graphics: Nvidia GeForce MX150 | RAM: 8GB-16GB | Screen: 15-inch 1,920 x 1,080 LED | Storage: 256-512GB SSD
While it may not have the best keyboard in the world, the Samsung Notebook 9 was one of the best laptops you could buy in 2018. and that stands in 2019. Packed with more horsepower than the MacBook Pro, but at a much lower price, Samsung has crafted a laptop that has just as much substance as it does style. Plus, on top of its killer specs, it's lightweight and thin, making this one of the most portable 15-inch laptops you can buy today.
2. Acer Swift 3
A budget Ultrabook that performs better than it looks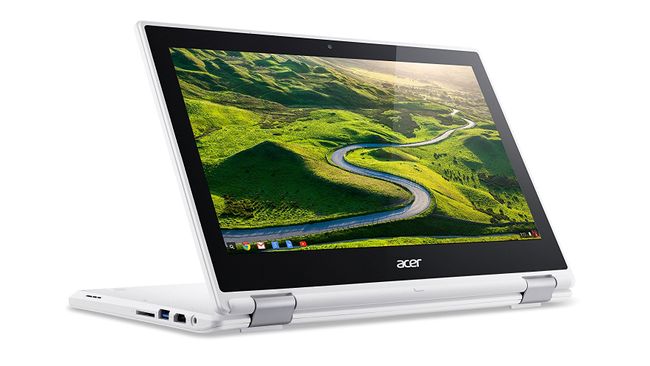 CPU: Dual-core Intel Core i3 – i7 | Graphics: Intel HD Graphics 620 | RAM: 4GB – 8GB DDR4 | Screen: 14-inch full HD (1920 x 1080) ComfyView IPS | Storage: 128GB – 256GB SSD
While you may have been convinced that 'budget Ultrabook' was an oxymoron up until this point, the Acer has turned this common misconception on its head with the Swift 3. That's because the company has taken the all-aluminum chassis of the Acer Swift 7 and stuffed some more affordable components inside for everyone to enjoy. It doesn't run macOS, but the Acer Swift 3 does put the age-old MacBook Air to shame in about every other regard, including the nigh-unbeatable price tag. Of course, in the process of demolishing the competition, Acer did have to cut a few corners in order to keep the price so impressively low. So although you can't expect much in the way of an Ultra HD display or quality onboard sound, the performance benchmarks alone give even the Surface Laptop a run for its money.
3. Google Pixelbook
A premium Chromebook well worth its lofty price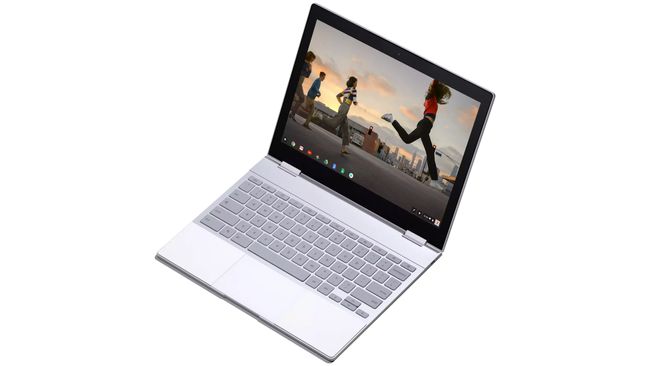 CPU: Intel Core i5 – i7 | Graphics: Intel HD Graphics 615 | RAM: 8GB – 16GB | Screen: 12.3-inch QHD (2,400 x 1,600) LCD touchscreen | Storage: 128GB – 512GB SSD
The best Chromebooks have experienced huge success in recent years as a result of their accessibility, and the Google Pixelbook is no exception. Even though it costs twice as much as the average Chrome OS device and doesn't come with a stylus as you may expect, the Pixelbook is built to withstand the future. It features a pair of Thunderbolt 3 ports for accessories and super fast file transfers, a hinge that flips inside out for watching movies on planes and a taste of Android. You get full access to the Google Play store on the Pixelbook, from playing Sonic the Hedgehog to watching videos in VLC. The icing on this pixelated cake is its long battery life – it lasted nearly 8 hours in our own testing, so you shouldn't need to worry about the Pixelbook dying on you. 
4. HP Spectre Folio
A brilliantly stylish 2-in-1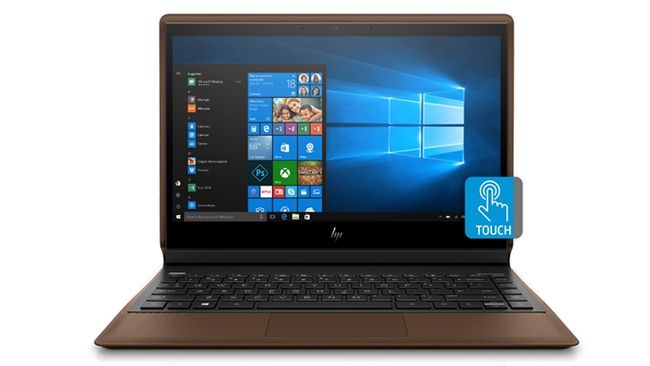 CPU: Intel Core i5-8200Y – Intel Core i7-8500Y | Graphics: Intel UHD Graphics 615 | RAM: 8GB – 16GB | Screen: 13.3-inch (1,920 x 1,080) | Storage: 256GB SSD
When HP unveiled the HP Spectre Folio, it made some big claims about how the 2-in-1 laptop would reinvent the PC. While it doesn't quite match the hype, what we do have is one of the most beautifully-designed laptops we've ever tried. Billed as "modern vintage meets technology", the HP Spectre Folio is built directly into a piece of genuine leather. That's not a fancy cover, it's a part of the laptop. It's not just looks that has put it on this list of the best laptops of 2019, the HP Spectre Folio is also a brilliant performer as well, with modern components powering the device.
5. Asus Chromebook Flip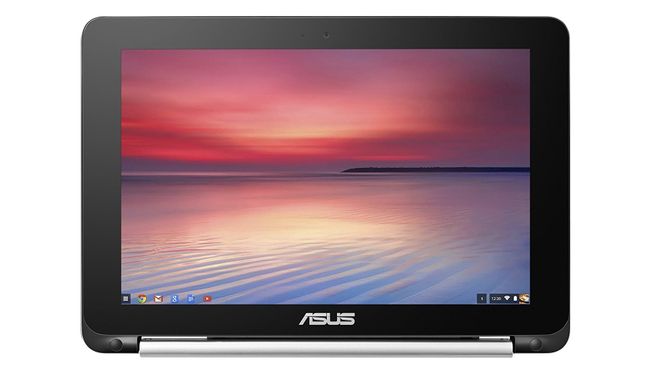 Premium Chromebook specs, economic Chromebook pricing
CPU: Intel Pentium 4405Y – Intel Core m3-6Y30 | Graphics: Intel HD Graphics 515 | RAM: 4GB | Screen: 12.5-inch, FHD (1,920 x 1,080) LED backlit anti-glare | Storage: 32GB – 64GB eMMC
When it comes to the best Chromebook laptop, you have a choice between two stark alternatives. There's the premium Chromebook Pixel, which we list further down this page, and then there's the excellent Asus Chromebook Flip C302, which combines premium features in a much more affordable package. For many people, Chromebooks are excellent and affordable laptops that are perfect for students, and the Asus Chromebook Flip C302 is easily one of the best Chromebooks, and one of the best laptops, money can buy. It comes with an Intel Core processor, full 1080p display, touchscreen, backlit keyboard and USB-C port.
6. Microsoft Surface Laptop 2
A brilliant sequel from Microsoft
CPU: Intel Core i5 – i7 | Graphics: Intel UHD Graphics 620 | RAM: 8GB – 16GB | Screen: 13.5-inch PixelSense (2,256 x 1,504) | Storage: 128GB, 256GB, 512GB or 1TB SSD
Microsoft's second attempt at a pure laptop device is an absolute winner in our view, and while it doesn't represent a huge overhaul of the original Surface Laptop, it offers improvements in all the areas we were hoping for, including updated hardware that brings serious performance benefits. This is a laptop that finally delivers on what Microsoft set out to do with the original: a pure, powerful Windows 10 laptop experience
7. Dell XPS 15 2-in-1
Luxury meets power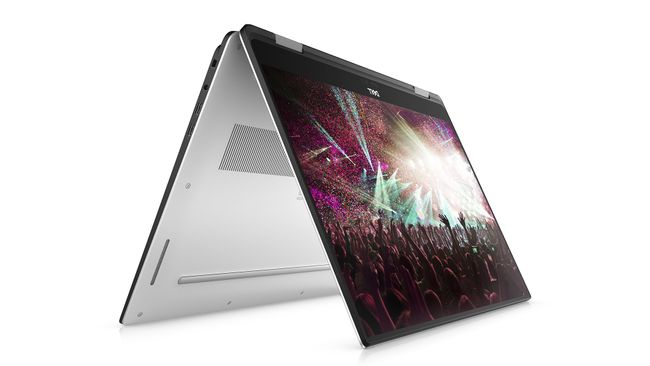 CPU: Intel Core i5-i7 | Graphics: Radeon RX Vega M GL Graphics with 4GB HMB2 Graphics Memory | RAM: 8GB | Storage: 512GB PCIe SSD
Last year's Dell XPS 15 was already one of the best laptops you could buy, but now that Dell has taken the beautiful redesign of the Dell XPS 13 and applied it here – while also making it a convertible. Well, it's amazing. Not only do you get one of the most aesthetically pleasing 15-inch laptops on the market, but it also packs one of those new Intel  Kaby Lake G-series CPUs featuring 'discrete-class' Radeon graphics. This means that this laptop packs serious power – even if it can get a little loud.
8. Asus ZenBook Flip S UX370
An absolutely incredible 2-in-1 laptop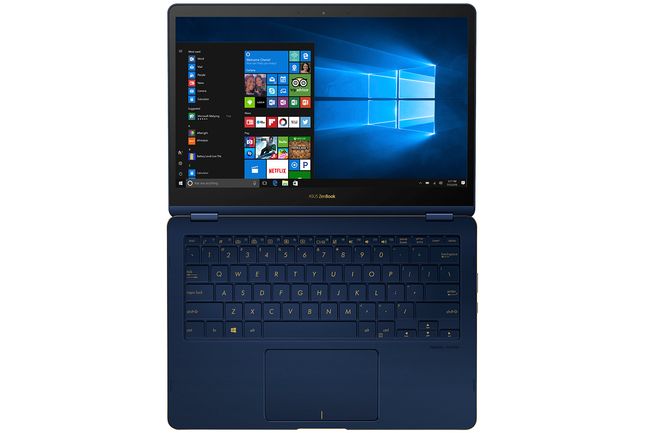 CPU: Intel Core i7-8550U | Graphics: Intel UHD Graphics 620 | RAM: 16GB | Screen: 13.3-inch full HD touchscreen | Storage: 512GB PCIe SSD
Asus has struck gold with its new refresh of its ZenBook Flip S 2-in-1 laptop, with the Asus ZenBook Flip S UX370 impressing us so much it's landed straight at number 3 in our best laptops list. With a new Kaby Lake R 8th-generation processor powering the device, plenty of RAM and a super-fast PCIe SSD in certain models, this is an absolutely stunning laptop. Its 2-in-1 design means you can use it as both a laptop and a tablet, and while it's not as affordable as some machines on this list, if you have the budget you'll be really happy with this fantastic device.
9. Huawei MateBook 13
Our new pick for the best laptop in the world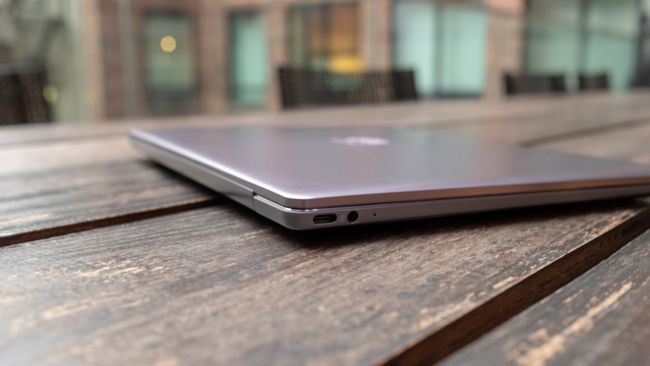 CPU: 8th generation Intel Core i5 – i7 | Graphics: Intel UHD Graphics 620 , Nvidia GeForce MX150 2GB GDDR5 | RAM: 8GB | Screen: 13-inch 1440p (2,160 x 1,440) | Storage: 256GB – 512GB SSD
Huawei has done it again, and its latest laptop has topped our best laptops list for 2019. As with last year's Huawei MateBook X Pro, the MateBook 13 comes with some of the latest components, including a discrete Nvidia MX150 graphics card, and a gorgeous lightweight design, that you'd expect to find on a much more expensive laptop
10. MSI GS65 Stealth
The best gaming laptop going into 2019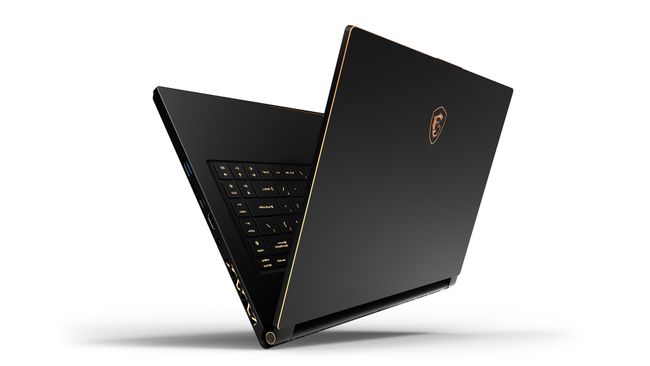 CPU: Intel Core i7 | Graphics: Nvidia GeForce GTX 1070 (8GB GDDR5X VRAM, Max-Q) | RAM: 16GB | Screen: 15.6-inch FHD (1,920 x 1,080) anti-glare, wide-view 144Hz panel | Storage: 512GB M.2 SSD
The new MSI GS65 Stealth has knocked our previous choice of the best gaming laptop, Asus ROG Zephyrus GX501, off this list, thanks to its excellent array of cutting edge components, which includes an 8th-generation Intel Core i7-8750H CPU and an Nvidia GeForce GTX 1070 GPU. It's also more reasonably priced than the Zephyrus GX501, and its subtle design means that it can double as a work or study laptop without raising any eyebrows. If you're looking for a more affordable gaming laptop, however, check out the Dell Inspiron 15 7000 Gaming below.