Bitdefender BOX protects all devices connected to the Internet, not just your computer or laptop
BOX secures your smart phones and smart TVs and all your other home appliances and gadgets, like Wi-Fi thermostats, gaming consoles and even your baby monitor.
A closer look at how it works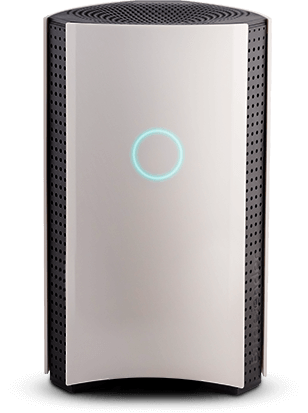 Block malware, stolen passwords, identity theft and hacker attacks for all your internet-connected devices — even those without an operating system. Enjoy network and local protection for your Windows, Mac, iOS and Android devices, at home and on the go. Now with VPN included.

Bitdefender BOX comes with high-performance hardware for lightning-fast connectivity and virtually instant response to all threats.

Say NO to bullying and online predators. Bitdefender Parental Control signals suspicious interactions involving your child on social networks. Safeguard their internet browsing and manage their screen time. Extra digital help for parents, extra online safety for children.

Bitdefender is a world leader in computer and internet security. Enjoy complete protection guaranteed by powerful, innovative technologies recognized through multiple awards from the most trusted testing labs in the industry.