Click It Old School With a Mechanical Keyboard
Fair warning: A mechanical keyboard will make you feel instantly more productive, no matter how much work you're actually getting done. What's more, they'll transform any user into a considerably better typist.
The click-clacking nature of mechanical keyboards exude a decidedly throwback feel in a world of shrinking wireless keyboards and the onslaught of touchscreens. But before you go ahead and purchase one, keep in mind that mechanical keyboards are considerably noisier than their more common relatives. If you're sharing office space with other people, they might not appreciate your new toy, so be considerate.

Mechanical keyboards are often sold with a choice of switches, which range from loud and clicky ones to more subtle-sounding options with a softer feel. Choosing the right switches is a matter of personal preference.
Logitech K840 Mechanical Keyboard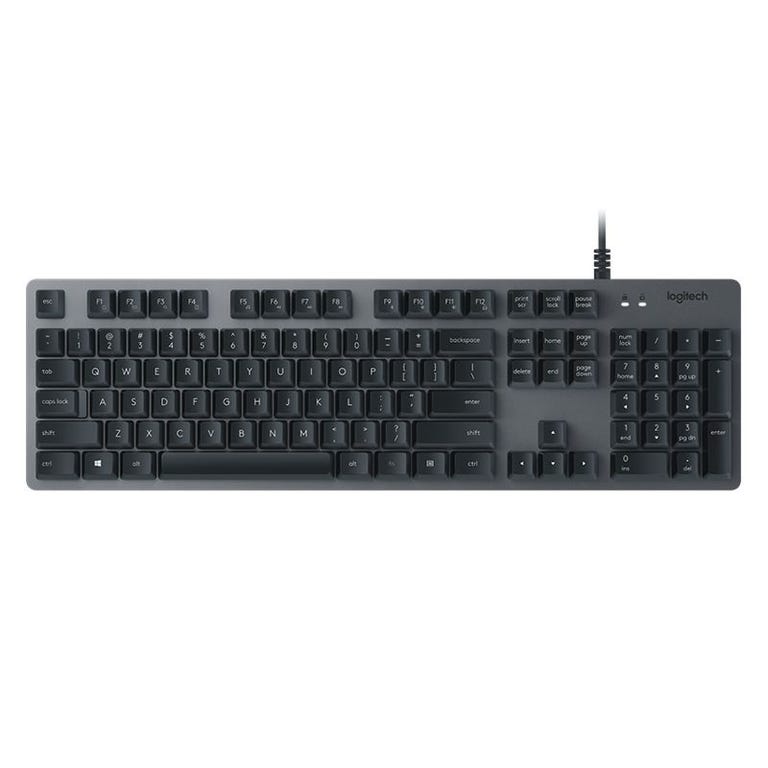 If you're a PC user, the Logitech K840 mechanical keyboard is your best option. It has a pleasantly understated design, a sturdy top case crafted from anodized aluminum body, a reasonable price tag, and the tech giant's proprietary Romer-G switches.
Engineered in Japan, the Romer-G switches will impress you with excellent tactility and quiet operation.

You can customize the full-size keyboard via a Logitech software suite. In order to connect to a PC, the keyboard requires a spare USB-A port.
The only thing missing: backlighting for the keys. 
Das Keyboard 4 Professional Mechanical Keyboard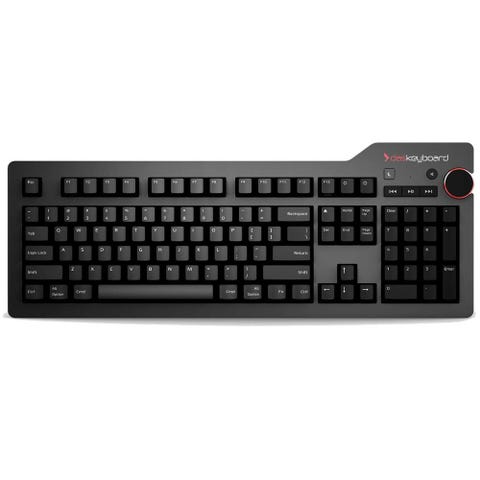 The Das Keyboard 4 Pro is our favorite pick for Mac users. It features brown Cherty MX mechanical switches, which offer an excellent balance between precision, tactility and noise, but are unfortunately not backlit.
We like that the keyboard comes with a cable that's more than 6 feet long for added versatility. The rest of the accessory's key features include a pair of USB 3.0 ports and dedicated media controls, which include a handy volume knob.
Das Keyboard's signature magnetic stand/ruler is also on board, as is a front panel with an anodized aluminum finish. 
AUKEY KM-G9 Mechanical Keyboard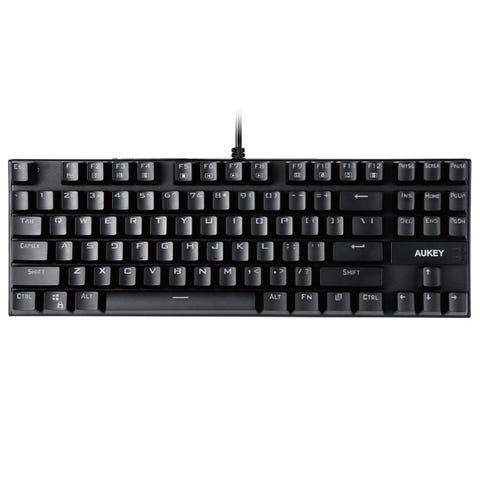 AUKEY KM-G9 mechanical keyboard is a solid option for budget-conscious buyers. 
The keyboard has nice build quality and Outemu blue mechanical switches. The switches have excellent precision and tactility, but some might find them to be a tad too noisy.
The 87-key AUKEY KM-G9 lacks a numeric pad, so it won't take too much space on your desk. We also like that the keyboard has a water-resistant design, as well as handy media keys.
Das Keyboard 5Q Smart Mechanical Keyboard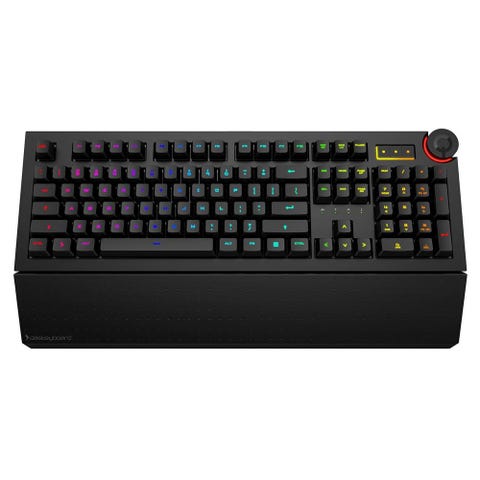 The 5Q by Das Keyboard is a splurgeworthy, fully programmable offering that's packed with cool features. Our favorite: the changing colors, enabled by RGB lighting, to send you discreet notifications (from Gmail and weather notifications to CPU and RAM usage alerts, among many others).

Das Keyboard has equipped the 5Q with Gamma Zulu mechanical switches, which have pleasantly soft tactility and reasonable noise levels. Dedicated media controls and bundled wrist pad are also among the accessory's notable highlights.
Razer BlackWidow Elite: Esports Gaming Keyboard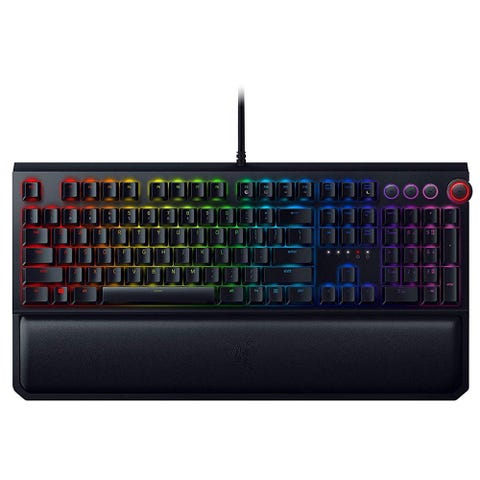 All gamers should have a Razer BlackWidow Elite mechanical keyboard. It has a cool design, excellent build quality, and a plethora of cool features, headlined by the gaming giant's own mechanical switches. They have precise linear tactility and quiet operation.
The keyboard's functionality and RGB lighting are fully customizable via Razer's Synapse software suite. Dedicated multimedia keys are also among the key features of the Razer BlackWidow Elite.
The keyboard earned a high review score from Tom's Guide for its design and performance. 
Azio Retro Classic Wireless Mechanical Keyboard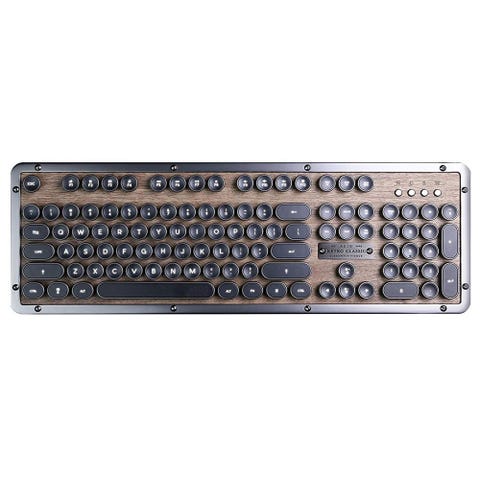 As its name suggests, this Azio mechanical keyboard will grab your attention with a beautiful retro design and the convenience of not having to deal with wires. We like that the computer accessory has taken cues from old-school typewriters — an office fixture until the arrival of personal computers.
Compatible with PC and Mac, the Retro Classic keyboard has a wood surface and an aluminum frame with a decidedly premium finish. The rest of its highlights include backlit keys, clicky switches, and up to a year of battery life between charges.