Tired of Slow Internet Speeds? You Need a New Wireless Router
Today's tech — from smartphones and tablets to streaming devices and smartwatches — all require a Wi-Fi connection. That makes the wireless router one of the most important home appliances you never talk about.
Here are some basics you should know about. When shopping for a router, make sure you get an 802.11ac model. If that sounds like mumbo jumbo, don't worry — it just means it supports the latest wireless standards, so you can achieve Gigabit speeds. There's even a newer standard, Wi-Fi 6, which is sometimes called 802.11ax. But it won't begin to roll out until later this year and few devices support it, so the newest band isn't worth splurging for.
You should also know that newer routers typically transmit data over two radio frequencies — 2.4 GHz and 5 GHz. The 2.4 GHz band transmits data farther, while the 5 GHz band is less congested and travels a shorter distance. When setting up your router, you'll typically create two separate networks — one for each frequency.
Have a large home? Consider getting a mesh router instead! We also don't recommend buying a router/modem combo (neither does CNET) because they're difficult to fix if something goes awry.
A handful of more expensive routers support three bands, meaning you get an additional 5 GHz frequency. This feature, however, is only necessary for power users. The same goes for MU-MIMO (Multiple User Multiple Input, Multiple Output), which is a new router technology that makes internet connections faster and more reliable.
Lastly, the router you plan to buy should support WPA2 (that's the Wi-Fi Protected Access Protocol). This standard ensures your devices and network are secure. The other two standards (WPA and WEP) aren't as safe, and can easily be compromised.
We know, that was a lot to take in. But luckily for you, we've researched more than 20 different router models to find the top five that should work for most home setups. If you're constantly unplugging and restarting your modem and router in hopes of getting faster internet speeds, we'll help you find the best router for your needs and budget.
Netgear (R7000P-100NAS) Nighthawk AC2300 Dual Band Smart Wi-Fi Router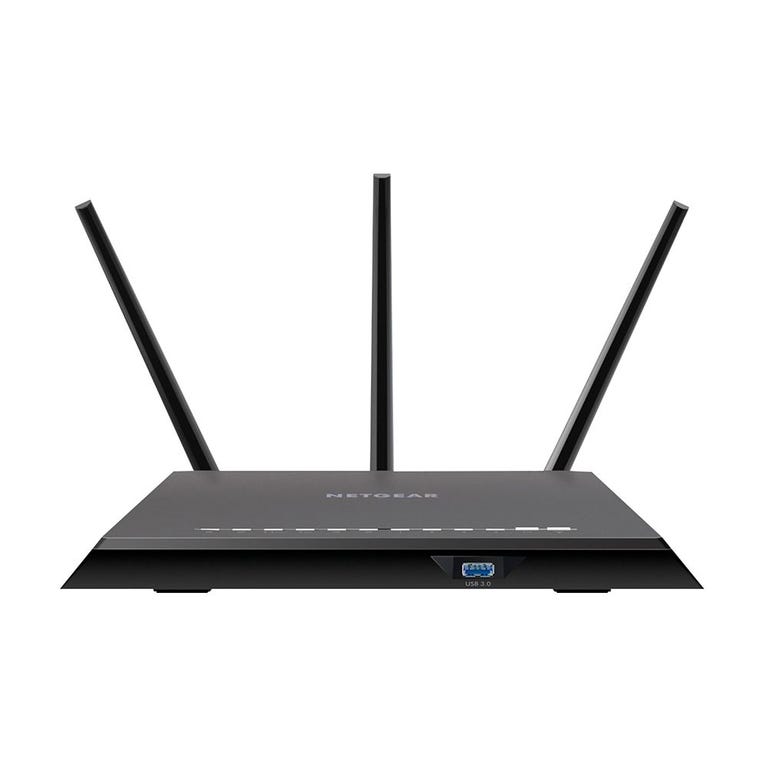 The Netgear Nighthawk AC2300 is among the best routers available on the market today.
Its dual bands deliver speeds of 1,625 and 600 Mbps, so it's an excellent option for power users who stream lots of video or play video games online. The router offers superb coverage and excellent connectivity options, including two USB ports and five Ethernet jacks.

The router automatically designates slower and faster devices to the appropriate Wi-Fi band, and it supports MU-MIMO, making it an extremely versatile and powerful router for homes with lots of users in large or small floor-plans.
Its free downloadable app makes setup a breeze, too. It comes packed with parental controls, security features, and three detachable antennas to ensure your entire home is blanketed in high-speed internet. Wirecutter also named it their best overall router pick.
TP-Link AC1750 Archer A7 Smart Wi-Fi Router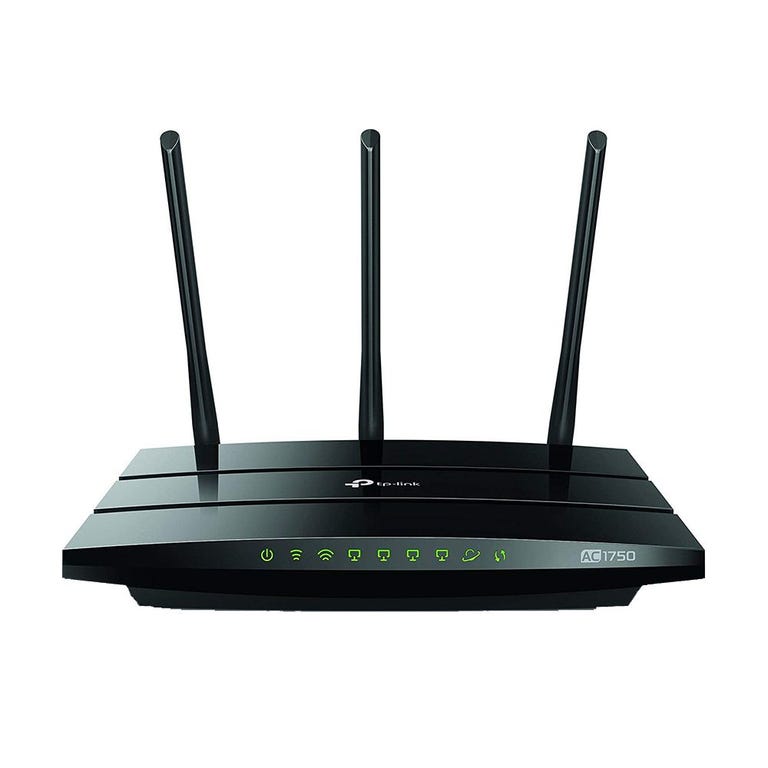 The TP-Link AC1750 is a budget-friendly router that supports dual-band Wi-Fi 802.11ac, so it's a great option for high-speed Wi-Fi networks.
Its antennas help ensure your devices reach peak network speeds of up to 450 Mbps over 2.4 GHz and 1,300 Mbps over 5 GHz. Four Ethernet ports on its backside and dual USB ports make it easy to connect video game consoles, hard drives, and printers.

The router includes a free download link to an intuitive app, which you can use to set it up, manage your router, and adjust settings or passwords.
If you want a router on the cheap for streaming 4K video, gaming, or for just faster speeds on your smartphone, you can't go wrong with this TP-Link.
eero Home Mesh Wi-Fi System (Main Unit + Beacon)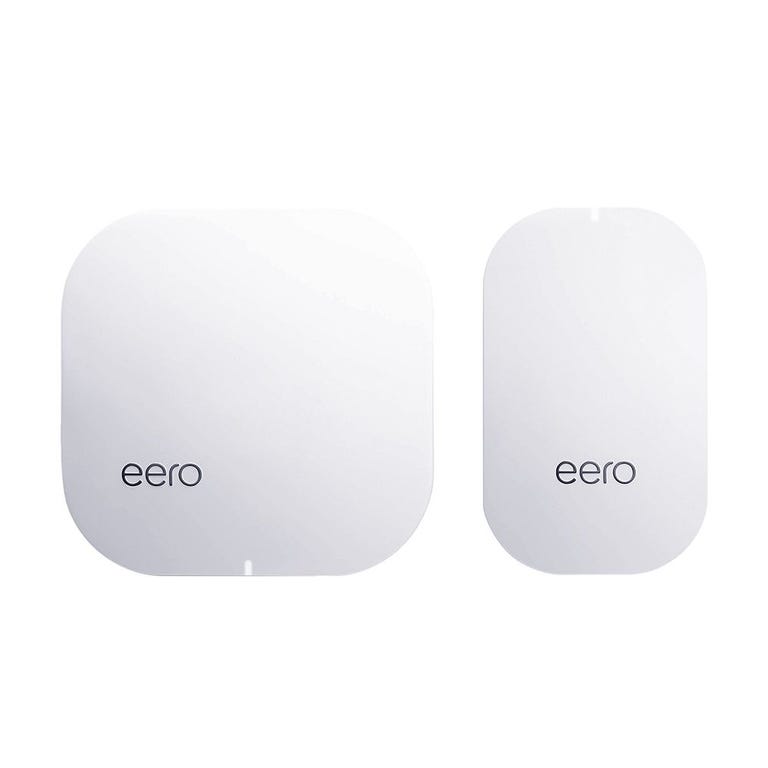 The eero Home Wi-Fi is the best mesh networking system for most buyers out there.
It offers a cool design, consistent performance, incredibly easy setup, and Amazon Alexa support. The eero Home Wi-Fi setup has stylish and compact units that can easily blend in with just about any décor.

The standard offering includes a main unit and a beacon, which can cover a one- or two-bedroom home with high-quality wireless coverage. You can expand the network by adding more main units or beacons to match your needs.
Key hardware specs of the eero Home include simultaneous 2.4 GHz and 5 GHz Wi-Fi support, as well as 2 x 2 MIMO for even higher wireless network speeds. Each main unit has a duo of gigabit Ethernet ports. The beacons don't have Ethernet ports, so you need to be mindful if you plan to connect multiple devices via a cable.
Regardless, the product is designed well with a complementary mobile app that's intuitive and easy to navigate, making setup a breeze.
Google Wi-Fi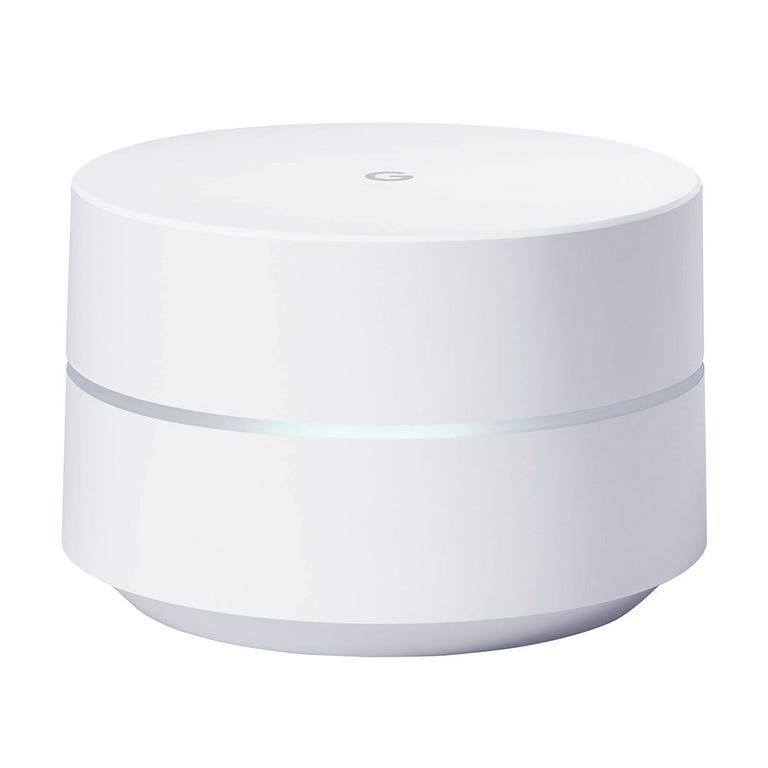 Google's own Wi-Fi mesh network system is affordably priced, yet incredibly capable. 
To set it up, all you need is to download an app and follow a few quick instructions. The stylish router's looks were inspired by the Guggenheim Museum in New York City. Besides looking great, the device supports simultaneous dual-band (2.4 GHz and 5 GHz) Wi-Fi for enhanced network speeds.

A handy feature for parents is the ability to pause the Wi-Fi connectivity on devices connected to your network. The router also supports the IFTTT home automation standard, which helps keep your apps and devices connected. A single Google Wi-Fi unit is sufficient to cover the needs of a home that's up to 1,500 square feet. A three-pack can cover up to 4,500 square feet of space with high-quality Wi-Fi. Every device has a duo of Ethernet ports, as well as a USB-C connector for power delivery.