Google Pixelbook 2: what we want to see
The Google Pixelbook 2 could be right around the corner.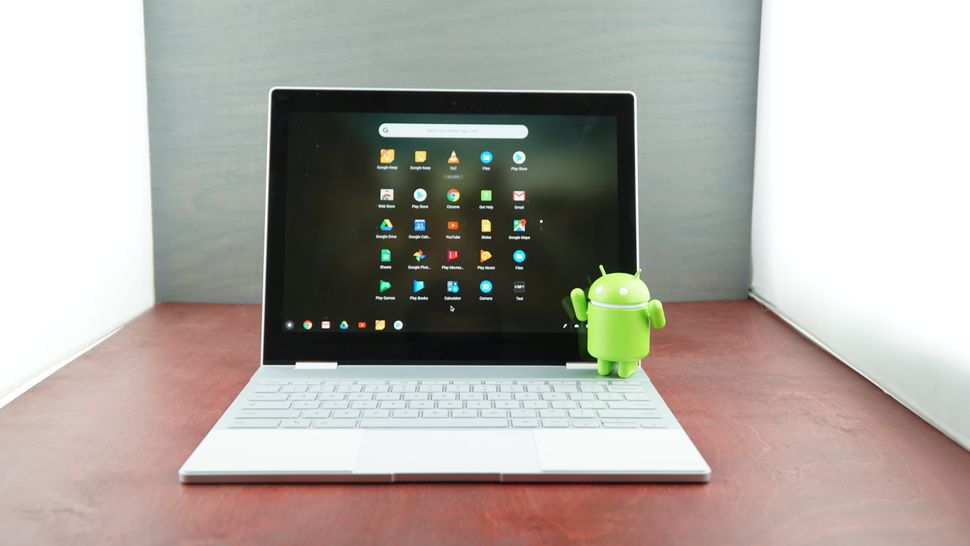 The Google Pixelbook has been out for more than a year now, but it's still easily the best Chromebook on the market right now. It's the perfect instance of what the Chromebook is capable of. We gave it a raving five star review for that reason alone. The Pixelbook stands up to the test of time, even in the face of the Google Pixel Slate, which all but replaces it. And, the Google Pixelbook will continue to dazzle well into the future, especially now that virtual desktops are coming to Chrome OS.
Still, in our minds, the "perfect product" doesn't exist – there's always room for improvement. The Google Pixelbook is no exception to that rule. So, after testing the Pixelbook daily for a while, we have put together a wishlist of things we want to see in the follow-up.
Because the original Pixelbook has already been out for a while, we may see the Pixelbook 2 in the very near future. So, keep it locked to TechRadar, and we'll update this article with any new information or rumors that come our way.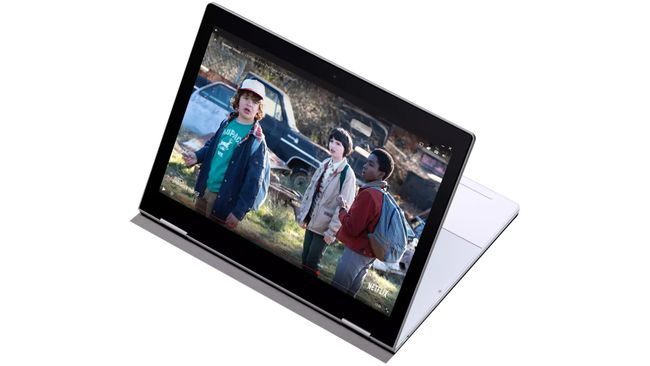 Google Pixelbook 2 release date
Google has been holding a special annual event for the past few years, pushing new Pixel phones. This event takes place every October, with the phones hitting the shelves a few weeks later.
In 2017, alongside the Pixel 2 and Pixel Buds, the company announced the first generation Pixelbook. However, when Google held this event in 2018, the Pixelbook 2 wasn't in their roster. Instead we got the Google Pixel Slate, a Chrome OS-powered tablet, which Google billed as the successor to the Pixelbook's legacy.
Since Google is moving employees away from computer hardware, we might not see the Pixelbook 2 in 2019. That would be a shame, given that the Google Pixel Slate hasn't been too positively received.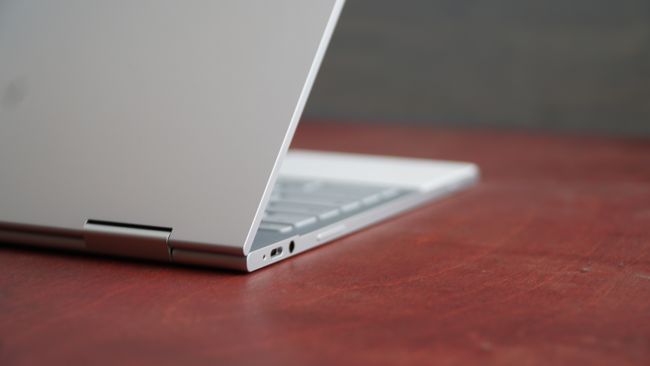 Google Pixelbook 2 price
When Google has released a Chromebook of its own, be it the original Chromebook Pixel or more recent Pixelbook, it has priced the laptops at the high end.
Google has always positioned its devices as inspiration for its partners to strive for when developing Chromebooks of their own.
It would be amazing to see Google drop its pricing structure a couple hundred dollars, but we don't see that happening.
Expect the Pixelbook 2 to start around the $999/£999 mark and go up from there. That is, if it is in the works at all.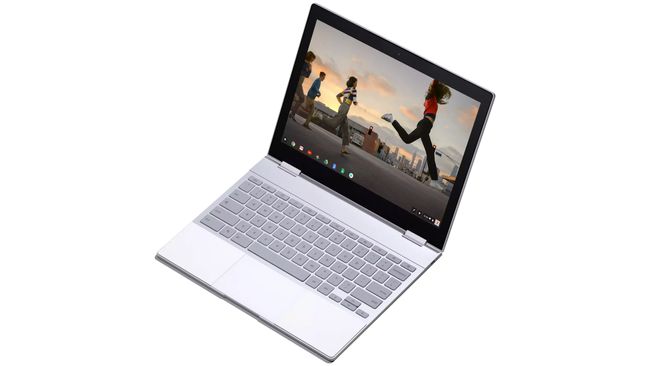 What we want to see from Pixelbook 2
Design
The Pixelbook's current combination of glass, metal and silicone is the same approach to design used throughout the rest of the company's products. Turn the Pixel 2 XL around, as an example, and you'll find a similar glass top and brushed aluminum back. Google will most likely continue to refine this industrial design, solidifying it across its entire lineup.
With the Pixelbook 2, however, we would love to see more color options. Indeed, the silver and white color scheme of the first generation Pixelbook looks stunning. However, adding more color options – perhaps something as funky as the Really Blue Pixel, complete with orange button highlights like we've seen on the Pixel 2 – might boost the sales performance.
Google is a company that's not afraid to be bold so bucking the trend of boring laptop design is something Google should strive towards.
Advertisement
Overall spec bump
Now that Intel has released its Whiskey Lake mobile processors, we fully expect to see both the latest Core i7 and i5 CPUs in the Google Pixelbook 2. Then again, we could see Google waiting until Intel's Ice Lake hits the market later this year.
Additionally, even though a webcam may not be the most used part of any laptop, the Google Pixelbook 2 deserves more than a 720p shooter. We aren't asking for a 4K webcam, but in 2018, it needs at least a Full HD camera.
It's unclear what kind of impact Linux apps (more on those in a minute) will have on system performance, but it can't hurt to have more RAM. With the Pixelbook, users are given the option of 8GB and 16GB, depending on configuration. And unfortunately, the 16GB setup is only available in the priciest configuration – a Pixelbook with an Intel Core i7, 16GB of RAM, and 512GB of storage will cost you a whopping $1,649.
For the Google Pixelbook 2, we'd love to see 16GB of RAM across more configurations, and not just for anyone with deep pockets.
Display
There's not a lot of room for improvement when it comes to the Pixelbook's display. The 12.3-inch screen, with a resolution of 2,400 x 1,600 pixels and 3:2 aspect ratio, is certainly easy on the eyes.
However, according to Evan Blass, the new Pixelbook will have smaller bezels around the screen. If that is indeed the case, then expanding the size of the display while leaving the overall size of the Pixelbook the same is something we'll welcome with open arms.
The 3:2 aspect ratio should stay though. It looks good in landscape and portrait, as well as lends itself to displaying books, magazines and movies in a natural-feeling layout. It also makes for a more sensible experience when using the stylus on the Pixelbook's display for notes or sketches.
Better battery life
Google advertises the Pixelbook as having a battery life that lasts all day, but that's a subjective measurement. Our tests have shown the battery to not quite hit that mark, which isn't all that uncommon.
So, we'd like to see both better power efficiency and more battery juice out of its successor. Perhaps software improvements could improve power efficiency, like Microsoft has done with its Battery Saver feature in Windows 10.
Linux goes official
Project Crostini for Chrome OS is bringing official support for Linux apps. Currently, the project is only available to users who are brave enough to run Chrome OS in developer mode.
Google is constantly updating the project as it gets closer to official public release. We can't think of a better time to officially launch a major feature such as this than along with brand new hardware.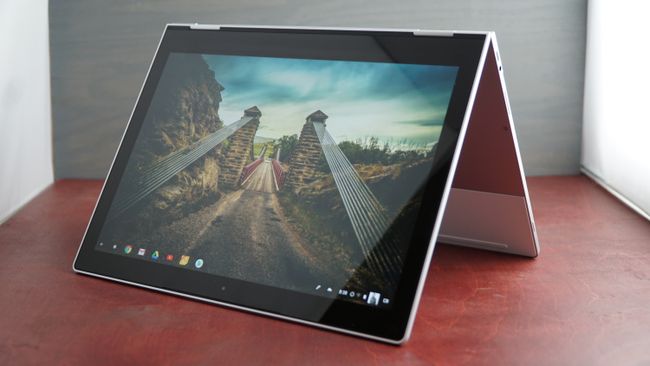 Fingerprint sensor
Smart Lock is a handy feature, utilizing a paired Android phone's fingerprint sensor to unlock a Chrome OS device when the two devices are close to each other. But, picking up the phone to unlock a computer is still a lengthier process than using a fingerprint reader on the computer itself.
If the current design remains relatively unchanged, Google could place the reader near the power button on the left side. This provides access to the scanner, regardless of orientation, which has already been done on countless 2-in-1 laptops.
Advertisement
Smart Display Mode
The Pixelbook was the first Chrome OS device to ship with a dedicated Google Assistant key. Eventually the Pixelbook was updated with the option to respond to hands-free commands, but only while unlocked and the screen turned on.
With the second Pixelbook, Google shouldimg take Assistant one step further by adding an always-listening feature, regardless of unlock status, and replicate a similar experience to that found on the Lenovo Smart Display.
Pen included
Though the Pixelbook works with a stylus, it'll still cost you an additional $99/£99 just to write or draw on your screen.
Arguably, jotting notes on the lock screen is very handy, but with the Pixelbook already sitting atop the pricing scale, including a pen at no extra cost isn't too much to ask for … is it?
Ditch the palm rests
Have you seen what the white palm rests just below the keyboard look like only after a few months of use? It's disgusting. The amount of dirt that shows is embarrassing, even after you've cleaned them.
Hopefully, if Google insists on utilizing a similar material, they use something that is either not white or has some level of dirt and grime resistance.
Regardless, come back to this page every now and then ahead of the possible launch for the latest Pixelbook 2 rumors and leaks.